The Cover
The cover design is by Aleatha Jones Fahringer, Matilda's daughter. The picture shows Matilda at about age eighteen.

The drawings surrounding the picture symbolize aspects of her life that are characteristic. She has annually taken the grapes from vines grown in her garden to make jelly. The hammer and saw were "tools of the trade" followed by her husband, and she too mastered their use. The love birds shown are tokens of the bird houses and feeders which she loves to watch from the kitchen window. The mailbox represents the correspondence of family and friends so important to her. Her home is alive with flowers in season and the roses depicted are the emblem of St. Therese whose portrait hangs in her dining room. She plays the piano daily and especially loves hymns. The books suggest her love of reading, especially the novels of Georgette Hyer, whose books she collects.
Dedication

This volume is respectfully dedicated to Raymond Jones, Senior, Matilda's husband and central man in her life. They were married on October 10, 1923 and lived and worked together for over fifty years until his death on September 3, 1974. Together they raised four fine children, Mary, Raymond, Aleatha and William.
Ray was always good to me and my family and a dependable friend through all the years I knew him.
The Larson Homestead in Larksville, Pennsylvania
This is a picture of the house that Olaf and Sarah Jane Larson built in 1900. Next to it is the smaller house where they first started housekeeping when they were married one hundred years ago in 1881. It was in these homes that Matilda grew up.
Olaf had bought the smaller house with an acre of ground surrounding it when he planned to marry. He said that he could have bought any lot in town for three hundred dollars, but he chose this lot which lay away from the business part of town so that his hoped for family would have more room to play and enjoy privacy. It was reached by a lane that ran from the main street. Further up the lane was a farm house which had been previously owned by a family named McGinnis, and that's how the lane got its name, McGinnis Street.
When the original home became too small for his burgeoning family, the new house was built and the smaller house became the "old house." The front steps of the "old house" which can be seen in the picture, are made from the stones of a fireplace which had been in the house. Olaf had purchased this home from a family named Sheerin, and Sarah Jane tells that the Sheerins came back occasionally in a horse and buggy to renew ties with their former home.
In the picture of the "new house" can be seen the plants in the window, ever present in Sarah Jane's home.
On the porch in the picture are Olaf, Laura, youngest of the family, and Sarah Jane.
An itinerant photographer offered to take a picture, and Ma dearly wanted a picture of her home, so she left her clothes washing, as her rolled up sleeves attest, garnered Dad still wearing his mining clothes and me, the only child in the near vicinity
Foreword
In the memories recalled here, I have focused on Matilda's and my early years together in the Larson household before we married. Hopefully, present and future family members may share my memories of her youth and family background. It is a personal memoir and does not purport to be a history.
The memories in this booklet are mine, but my son Leo has been of inestimable help in getting them into their present form. He shares with me, the warm affection that my three children have for their Aunt Matilda, and his part in assisting me has been a "labor of love."
As in all my previous efforts, his wife Alberta, has been warmly supportive of my efforts.
Laura Larson Rooney
Chapter One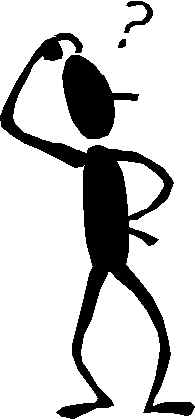 My sister Matilda was the seventh child born to my parents, Sarah Jane and Olaf Larson, in Larksville, Pennsylvania in 1895. There were five brothers and one sister to greet her when she arrived.
The sister, whose name was Johanna, wanted a sister desperately to help her contend with those five brothers, three of whom were older than she and two younger and a source of constant harassment. Johanna always told that she had even called up the chimney to Santa Claus the year before, asking Santa to please bring her a sister. Her plea was answered because on Christmas Eve Matilda was born.
Dad had trimmed the tree as usual that Christmas Eve and the next morning, when he heard some of the boys coming downstairs, he quickly put the new baby under the tree and told the boys that Santa had brought her. They ran out into the neighborhood to spread the astounding news to their friends. One neighbor, Mrs. Cooke, challenged them, saying, "Santa doesn't bring babies; he brings dolls." They assured her that this was a real live baby and not a doll.
Olaf Larson and his wife Sarah Jane Curtis were married in 1881 when he was thirty years of age and she eighteen. For twenty years, beginning in 1883 and continuing until 1903, they had a child born every two years with only one lapse of four years. They first concentrated on producing boys: William in 1883; Lawrence in 1885 and Thomas in 1887. Johanna was the sole girl exception to this pattern, being born in 1889 then followed by Joseph in 1891 and Olaf, Junior in 1893. No wonder that Johanna cried up that family chimney for a sister to be her ally in a sea of five brothers. Johanna's entreaty was granted in excess so that the whole production pattern was changed. After Matilda's birth in 1895, she was followed by Mary in 1899, Laura in 1901 and Ella in 1903. Four boys and four girls were to live to maturity while Olaf, junior died at age four and Ella at nine months.
She was named "Matilda" because both Ma and Dad liked that name. It was the name of a little girl in the Dougherty house where Ma had worked in Scranton when Dad was courting her. He used to bring candy to the little Matilda, as she reminded him of a sister in Sweden whose name was Butilla. He said that that name would be Matilda in this country.
Since Ella lived only nine months I became the youngest in the family with Matilda six years my senior. I couldn't say "Matilda" when I was very small, so I called her "Kea," and looked to her to help me when the ordinary tasks of daily living seemed to overwhelm me. If I needed a dish that was too high in the cupboard for me to reach or a glass of milk when the pitcher was too heavy for me to handle, it was "Kea" to whom I learned to turn, and she unfailingly came to my aid. We girls wore long cotton stockings in winter, held up by elastic garters. We would sit on a couch in our kitchen near the stove to take them off at night and then scramble around in the pale light of morning trying to match up our pairs. To better search out the stockings that had wandered under the couch, Mary or Matilda would roll newspapers, light them an hold them near the bottom of the couch, while I would reach under and retrieve them. Later, Ma was to forbid this searching technique, because we had burned off all the fringe on the bottom of the couch. No word was spoken of the possible danger of fire.
I think of Matilda as the kind one of the family. Matilda, Mary and I slept three in a bed in the front bedroom of our two story house as we were growing up. If I wanted a drink of water in the middle of the night, it was "Kea" to whom I appealed. Getting a drink of water for me was no mean feat. In those days there was no electricity in the house and so she had to feel her way along rather than light a lamp, especially since we were supposed to be sleeping. In summer we used a kitchen in the basement for its coolness. Matilda would go down to the first floor and then the basement kitchen in the dark and return to the second floor bedroom with the water.
The steps leading from the first floor to the basement didn't have any backing and we used to scare each other with tales of a hand reaching through the back to grab our legs as we went down the steps. So it took courage as well as kindness for Matilda to make this nocturnal trip. Even during daylight hours we'd try to jump from the top to the bottom without landing on a step. Ma would holler, "What's going on there? Now, look at your braids flying and your hair all mussed. Ye'll get hurt, so ye will!" We never told her about the hand that someday would grab our legs. We hardly believed it ourselves, but it added a little excitement to our lives.
Just as Matilda never denied my bedtime requests for water she patiently honored my request, almost every night, to tell my favorite story, "The old Woman and Her Pig." I never grew tired of it. The story went on through a series of attempts by the old woman to make her pig go over the stile, so she could get home that night. Finally, the whole problem is resolved when "the cat began to lap the milk and then began to eat the rat, the rat began to gnaw the rope, the rope began to hang the butcher, the butcher began to kill the ox, the ox began to drink the water, the water began to quench the fire, the fire began to burn the stick, the stick began to beat the dog, the dog began to bite the pig, and the little piggy in fright jumped over the stile, and so the old woman got home that night."
Matilda had memorized the story for my sake and became letter perfect in its recitation as a result of my constant requests. I'm sure it must have bored her but her kindness to a younger sister always prevailed.
I remember especially a warm summer night when the local Slavish Church had its picnic up on a nearby hill. It wasn't dark yet and we could see the grownups on their way up to the picnic and we could hear the music for dancing.
Matilda loved music of all kinds, and there was no story telling that night as we lay and listened to the music. The large cherry tree outside our open window was loaded with ripe cherries. Their tempting smell blended with the music from the hill to form an indelible memory for me.
We youngsters had been up to the picnic during the day, so we could picture the whole scene in our mind's eye. The men of the parish had erected a floor for dancing and several counters for serving food from rough lumber.
Very generously, the afternoon had been devoted to all the children who came, whether or not they belonged to that parish. The church choirmaster was in charge of the children's dancing and he stood in the center of the dance floor, flourishing a long whip. Anyone who "acted up" or got silly was warned by a flick of the whip in their direction, to "straighten up" or get off the dance floor.
Matilda knew how to dance and enjoyed it and so did our sister, Mary. But not knowing how, didn't stop us younger children. We clapped our hands, stamped our feet and sang to the music . . . .
"Once a farmer had a dog
Fido was his name, Sir
Clap, clap, clap - stamp, stamp, stamp
Fido was his name, Sir."
It was a fun day, and to cap it off at the end, we were lined up and given a dish of ice cream and told to go home, the party was over. We did this willingly, reveling in the good time we had had.
Like all young children I wanted to be like the older children I knew, especially those in my family. My father worked hard in the anthracite coal mines each day and then often worked until dark in our vegetable garden behind the house. The older children helped him in the garden and naturally I too would join them. I don't know as I was of much help, crying, stepping on the plants, afraid of the bugs. Very often, the others would ask Dad to make me go in the house out of there, but he'd say, "No, we are doing family work and she's part of the family," so I'd stay. At these times he'd call me "Lauretta de Petta," but not in approval of my conduct. Matilda would try to help me as best she could.
Mary and Matilda naturally went to school before I did, but I wanted to go wherever they went and tried to follow them. I'd even hold on to their skirts so they wouldn't get away, sometimes tearing their dresses in the process. Our house was set back in a lane leading to the main road and I would follow my sisters out this lane, crying to go with them.
At the end of the lane, in a house with a white picket fence, lived a woman whom we called Aunt Jane. When we got as far as her house, and she'd hear me crying, she'd come out angrily, run to her picket fence and pretend to be trying to get a picket off to hit me with if I didn't go back home. I didn't know it was "pretend." I thought she'd really hit me if only she could get a picket off, so I'd run home fast, and the girls could proceed to school. Both Mary and Matilda were too kind to hit me or take other strong action to curb me so "Aunt Jane" solved their dilemma.
But there were times when I was allowed to go to school and it was Matilda who inadvertently got involved in my early enrollment in that institution.
Ma had what she called a "bad leg," varicose veins, enlarged and an open ulcer on the shin. This bled at times, causing fear and distress among us children. At these times, Matilda would have to stay home from school to help in the house or else take me to school with her so that my care would not be a burden to my mother. This was allowed in those days out of necessity, I suppose. A child not yet old enough to be enrolled in school could attend as a visitor with an older brother or sister.
I wasn't quite five years old yet when Ma had another attack, and I went to school with Matilda to Mr. McCann's room. He taught the upper grades and was also the school principal. I could always read, never remember learning how, just picked it up from the older ones. Mr. McCann saw me sitting there reading the geography and history books, and he said that I should be in first grade.
So that night, Matilda took me down to Edwardsville to Dr. Edwards to be vaccinated, and presto, I was a first grader!
Matilda's innate kindness was sorely tested by more than a younger sister when we had Dad's former "boarding Mister," John Rock come to live with us. He was very old and was bedridden a good part of the time. He couldn't say "Matilda" either, or maybe it was easier for him to remember President McKinley's name, so he called Matilda "McKinley," and he called her often. My next older sister, Mary, and I would giggle when we heard him call her that. He never called us, probably knowing that we wouldn't be of much help.
He'd say to my mother, "You can go to Scranton to visit your Aunt Annie Coursey anytime, McKinley will take care of me." Matilda acted as his private nurse bringing him his meals on a tray, a basin of water, towel and soap to clean himself and all the things demanded by an ill and querulous old man.
Before he became bed ridden and made so many demands on Matilda's time and energy he had lifted one burden from her shoulders.
Ma always kept a cow and we had plenty of milk. We made our own butter in a hand churn, complete with dasher that went up and down through a round hole in the center of the lid. Matilda had the job of making the butter and I was free to watch. I'd run my finger over the milk and butter specks as they splashed through the center hole. No one ever stopped me and I did love the buttery milk and transferred it to my greedy tongue with a finger, clean or unclean.
But when John Rock came to live with us all this was changed. John wanted to help in some way, so Ma gave him the task of making the butter. This worked out fine for the family, as John was skilled in his job, but no longer could we kids hang around the churn to sample the butter with our fingers. John lacked the kindness of Matilda and in his eyes this wasn't sanitary and he wasn't very fond of children hanging around where he was working.
John was a baker by trade. Matilda tells of him cluck-clucking through his teeth as he sat watching her roll pie crust. She was flipping it over and over, excessively adding more flour, pulling and pounding it into shape, therefore hardening it. John didn't offer to help her or give her advice. He just sat there shuddering.
As I recall my younger years, Matilda was a calm, sensitive youngster who concentrated her energies on being helpful within the house. Mary and I were out of the house a lot, running here and here around town. Ma would scold, "running like horses" as we came galloping down the lane that ran to our house, trying to slow down as we neared the porch steps. Matilda, in contrast, would usually be home helping Ma, or if not helping Ma, she'd be minding the baby for our neighbor, Mrs. Muldowney, who had a big family of small children. Years later, when there was a death in the Muldowney family and I went to call on them, Mrs. Muldowney told me that of all the people who had come to console with them, her heart filled with gladness when she saw Matilda walking in the door.
Ours was always a happy home, fostering music, reading, laughter, flowers and an out-going tolerance of all mankind. We could always bring our friends home and no doors were ever locked. This was the home that Matilda grew up in and that she helped so much to make it what it was.
There was a dressmaking business in town, run by a very competent woman named Fannie Nefosky. She also taught sewing to a limited number of girls and these girls helped her, according to the skills that they had acquired.
Matilda enrolled in this sewing class with Fannie and learned enough about plain sewing to sew for the family. This was a big help to us and we depended on her for slips, night gowns, bras and alterations which were too expensive for the Larson purse when purchased in a store. She also crocheted, tatted, and embroidered.
She loved music and took lessons on the piano. She played the organ also and had many hymn books from which to play. Our whole family sang together when she or Johanna played. Our tastes were ecumenical and we sang the songs and hymns of all religions. Ma always sang with us and very often our brother Joseph accompanied us on his violin. He also sang in the church choir and belonged to the Emmet Glee Club in the nearby town of Kingston.
We had an organ in the parlor, a very high, ornate structure with mirror shelves and a storage space on top camouflaged by fancy bric-a-brac that reached almost to the ceiling. This provided a safe place to store things out of sight.
One Sunday evening we all wen to the parlor to sing hymns together. Aggie Muldowney, Mary's best friend, was to spend the night with us. Matilda played the organ for our songfest and when we were finished singing, Ma took the lamp and we all followed her out of the parlor, banging the door shut behind us, as the parlor was always kept closed when not in use in those days. Just as the door banged shut behind the last one out, a terrific crashing noise came from the parlor, sounding like glass being shattered. Ma quickly went back into the parlor to see what had happened but not a thing was out of order. We couldn't believe our eyes as we peeked in from behind Ma. Aggie said she thought she'd go home; maybe her mother needed her.
Word got around about the "ghost" over at Larsons.
Several months later, Ma was cleaning the parlor and moved the organ to clean in back of it. The mystery was solved. Someone had put a large glass, "parlor lamp" shade up on the top of the organ to keep it safe. The banging door probably helped by the shaky mine surface on which the house stood, dislodged the big shade from its perch on top of the organ and sent it smashing to the floor behind. Ma wouldn't touch it or clean it up until someone ran to get Aggie so she could see what had made the noise that night that she had been there.
These early memories of our childhood in the big gray house on a secluded land in Larksville were then to become overlaid with memories of a more tempestuous life style to come.
Chapter Two
Matilda and we other Larson children were born to parents who had emigrated to the United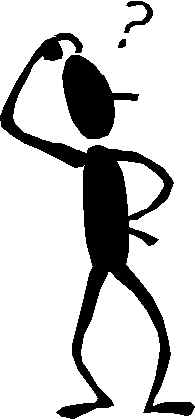 States from different countries. Olaf Larson, Matilda's father, arrived in this country from Sweden shortly after the Civil War ended. He had with him, his brother, Benjamin, and his sister, Bengta, who were twins.
The three of them went directly to Texas from the ship, to work on a ranch in that state. I never heard the circumstances of their arrival or what determined that they go to Texas.
One thing I do remember Dad saying was that the place where they lived in Sweden was hemmed in by the sea in front and mountains in back, leaving very little farmland to raise food for the family. This necessitated the older children leaving home to make room for the younger ones and to allow enough food to feed them.
In comparatively recent years, on my last visit to see my brother Tom in California, who was quite older, I asked him if Dad had ever talked to him about his early days in the country. Tom said no but he thought that in those days when immigrants came to this country, agents for different work outfits met them and arranged transportation and jobs for them. Tom was sure that that was true in the case of the three Larsons and it explained their jobs on a Texas ranch. Ma always said that Olaf didn't like Texas nor the ranch work there. He and Benjamin worked out on a prairie with the cattle, and their food consisted mainly of mutton. He could smell it roasting from miles away and he hated it. They slept on haystacks and sometimes a snake slithered out from where they had been sleeping. Olaf decided to leave Texas but Benjamin and Bengta stayed. He left and went to the coal region of Pennsylvania to work in the mines. Tom thought that probably men were needed in the mines and an agent appeared in Texas looking for workers. Olaf responded, his fare was paid to Pennsylvania, and a boarding house was procured for him. The cost of all of this would come out of his wages later.
It must have been that way, as Olaf didn't know anyone in Larksville who could have arranged for him to come. Mr. John Rock and his wife Susannah kept a boarding house for miners and it was to this establishment that Olaf came as a stranger.
Meanwhile, about twenty miles away in Scranton, Pennsylvania, a young Irish-English girl from Leeds, England was "working out" for a family named Dougherty. She was eighteen years old or younger and had been brought to this country by her grandparents in 1866 when she was three years old and her brother Thomas was five.
Sarah Jane and Thomas were the children of Mary Gerrity and James Curtis, she a catholic from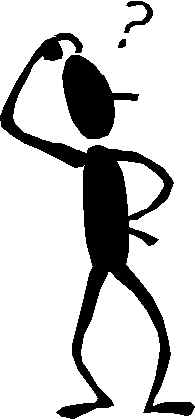 Ireland and he a protestant from Leeds, England. Two weeks before her birth her father was killed in the mines. Tragically then, her mother died while giving birth to Sarah Jane and so left her an orphan. This double tragedy put Thomas and Sarah Jane Curtis into the care of their grandparents, Mary Munley Gerrity and Thomas Gerrity. These Gerritys had migrated from Ireland to Leeds, England sometime before 1860 probably in the late eighteen forties to escape the ravages of the potato famine.
The older children of these grandparents, John, Thomas, Peter, Bridget, Winnie and Annie, had migrated previously to America and were arranging for their parents to join them, when this tragedy struck the Curtis family in Leeds in 1863. The immigration was delayed for three years.
So it was that Sarah Jane and Thomas Curtis were raised by their Gerrity grandparents who in 1866 settled in the High Works section of Scranton to be near their children. In her early teens Sarah Jane began to work as a domestic.
Another young girl named Nellie McAndrew worked in a house near where Sarah Jane worked and the two girls became friends. This new friend told of an aunt that she had in Larksville, Susannah Rock, who kept a boarding house for mine workers, She and Sarah Jane planned that on their next day off together, they'd travel to Larksville to see the aunt and incidentally the boarders.
It all came to pass as the girls had planned. They took the Laurel Line train from Scranton to Wilkes Barre one Sunday and from Wilkes Barre got a street car to Larksville. The aunt was glad to see them. After dinner at mid-day, all assembled in the living room and had a party of sorts. There was accordion playing and dancing and lots of laughter and fun.
Sarah Jane noticed one of the boarders, particularly. He was tall and good looking, very reserved and holding himself aloof from all the gaiety in the room. He stood in the doorway looking on, but he did seem to be enjoying it; his name was Olaf Larson.
Nellie and Sarah Jane couldn't get to Larksville again for several months after the first visit, but one weekend they did get there again. Again the accordion played in the evening and a party began. In the midst of all the chatter and laughing, an itinerant peddler with his pack on his back came to the door. Mr. Rock admitted him and allowed him to open his pack in the middle of the floor to display his wares.
Sarah Jane could see Olaf standing in the doorway, as he had done on her first visit, quietly enjoying the proceedings. When the peddler displayed some change purses, Olaf left his doorway, bought a purse and went on to present it to Sarah Jane. She knew then that he was interested in her and she had known for a long time hat she was interested in him. They began a conversation in which Olaf learned where Sarah Jane lived and worked and asked permission to call on her there.
He came often to the Scranton home of the Doughertys and they became quite fond of this quiet, Swedish immigrant and encouraged the developing relationship. When Mrs. Dougherty advised Sarah Jane to, "Say yes, if he asks you to marry him. You'll never meet a better man," Sarah Jane revealed that she was troubled about the difference in their religions. She was Roman Catholic and he Lutheran and her church forbade such "mixed" marriages at that time. Olaf solved the problem by saying, "There is only one step to take, and I'll take it." He began to take instruction in the Roman Catholic faith and in time was baptized. He and Sarah Jane were married shortly afterward and began to raise their family in Larksville, Pennsylvania.

Chapter Three
The secure and tranquil life style in the Larson home reached a watershed on September 10, 1912 when Dad was killed in the coal mines at the age of sixty-three. It saddens me even yet, to think he was still working in the mines at that age. I have described the impact of his death on the family's fortunes in a book about my sister Johanna.
The early coal mines did not pay wages sufficient for a man to adequately meet the needs of a large family. My father would rise early in the morning to work in his vegetable garden and labor there until dark after a hard day's work in the mines so that we children always had enough to eat. He had emigrated from Sweden to escape hunger and he never wished his children to suffer the same pangs. It was his custom each evening to make a large bowl of potatoes laced with butter and kept warm on the side of the stove. He would encourage us children to eat some of this food before we went to bed so that we could sleep on a full stomach.
Though Dad and Ma both admired education they could not afford to let their children enjoy its full benefits. Only two of their children could be exempted from the need to leave school early and work to help support the home. My brother Joseph had been lamed by a fall from a tree while a youngster and consequently given enough education for him to acquire a job not requiring heavy physical effort. I, as the baby, was also allowed to remain in school. So after Matilda finished the seventh grade at the State Street School in Larksville she left school and went to work in one of the many textile mills in the area.
In those days the mill owners took advantage of the fact that the low wages of the miners produced a large pool of their female relatives willing to work in the mills at sweat-shop wages. This was true in Wyoming Valley where we lived. All three of my sisters worked in a silk mill from time to time and I worked in a cotton mill during summer vacation from school. The mill work was hard and monotonous and Matilda and Mary escaped it when they could. Matilda and Mary would go to Atlantic City, the Poconos, and even Bermuda to work as waitresses, but they could always come back to the mill and be taken on immediately as they were good workers. Johanna did not join them but sometimes found her escape in domestic service.
Sometimes Ma would go along to the summer resorts and work in the kitchen, taking me along before I was old enough to work legally. They wouldn't draw on their pay all summer so that they could take it home at summer's end to pay the taxes on our home and get in coal for the winter.
One summer Matilda, Mary, Ma and I went to the Poconos to work at Hookers. We lived in a cottage up back of the hotel and the guests, hearing us laughing and talking on the porch at night, said that we were having more fun than they were.
During World War I, Matilda and Mary worked in an ammunition factory in Forty Fort. I was in high school all during the years of the war. One morning about four o'clock, whistles started to blow, bells to ring and people were out cheering and calling out, "The war is over!" No one went to work or school that day. All were out celebrating and a big sign in front of the "Wilkes Barre Record" newspaper office said, "Doughboys are picking violets in No Man's Land." This was on November 7, 1918 and turned out to be a false alarm but the war was really over soon after that on November 11.
Another source of work for Ma and the older girls of the family was both short and long term employment as domestics for the Reynolds family in Kingston and their affluent neighbors.
At one time Mary and Matilda were working side by side in Kingston, Pennsylvania, in a double house. On one side lived Ruth Reynolds, married to Sam Dyer. On the other side lived a family named Wall. When the two sisters started to work there, Matilda for the newly married Dyers, and Mary for the Walls, the two families were concerned that their working girls would be carrying tales from house to house, or visiting back and forth. Later they discovered that their fears were groundless. It came about in this way. Mr. Dyer contracted tuberculosis and had to be sent to a sanitarium in the mountains. Before leaving, he went next door to say good-bye to the Walls. He assumed that they knew all about his illness, through Matilda telling Mary about it and Mary telling the Walls. To the Dyers amazement, they discovered that the Walls knew nothing of what had been going on next door. Lawyers had been coming to write up Mr. Dyer's will and plans were being made for Ruth and her infant baby Nancy to move in with her father. Mary knew nothing of all this either.
Ma had always stressed that in taking a job we owed loyalty to our employers and should not discuss their business outside the house. Following this dictum, Matilda kept her counsel and devoted herself to helping the young couple in the tragedy which had struck them.
Sam died in the sanitarium before a year was out but no one else contracted the disease from him. Matilda thought that that was because she had always used so much hot water and soap in washing the dishes and cleaning the floors. She had the same faith in hot water and suds that Ma had had during the small-pox and flu epidemics of other years.
When Matilda would come home from her sometime far off travels in the line of work, she would describe what she had seen and done so that we at home felt a part of it. The chiffonier top; in our bedroom was filled with exotic shells and coral from Bermuda, a pretty sight to open one's eyes to.
She'd tell of getting off the train in Orlando, Florida and how surprised she was to feel the soft, warm air in winter. She had gone down there with Mrs. Ruth Reynolds as nurse maid to little Nancy, three years old. As she was leaving the house to go for the train, she could hear Ma calling over to the neighboring Fogartys, "Matilda's going to Florida."
When she and Mary would leave home to go to Atlantic City to work for the summer, very often they had fare or just one way. It was imperative that they get located on a job immediately on arrival, and they always did, no problem. They were known as sensible, good workers and could go back to any place where they had ever worked.
Matilda liked to try out making different kinds of food that she had learned about, when she got home again. She'd buy herbs and spices and experiment with them. At one time, she was all excited about a breakfast cereal called "Pettijohn." The only place that it could be obtained around home was at the Mohican Store in Wilkes Barre. We'd walk all the way down South Main Street to the Mohican to get it. If I remember correctly, it was just a fancy name for oatmeal. We still like it after fifty or sixty years. Matilda's son, Raymond, calls it, a "Larson" breakfast.
When not away working, Matilda would often go back to the silk mill. The foreman would say, "There's your loom, get to work." All her life afterward, she would tie up packages for mailing with the "weaver's knot." The mill was in Kingston, two miles from Larksville where we lived, and Matilda walked each way with the other girls. If there was a piano recital at the Wyoming Seminary in Kingston at night, she'd walk down again to the recital and most of the time I went with her. We enjoyed the piano and vice renditions.
Matilda loved music of all kinds. When Billy Sunday conducted his revival meetings in Wilkes Barre at one time, our whole family attended each night to sing with them and hear the choir. We even bought one of their hymn books so we could sing the hymns at home.
On a recent visit with Matilda, she and I talked of the Billy Sunday meetings, and how we enjoyed them. She told me that one day afterward, when our parish priest visited the Larson home, he noticed all the protestant hymn books on the piano and asked why she didn't have a catholic one. She said she didn't know where to get one. So later on, he sent her one which she still has.
During all these years up until I graduated from high school in 1919, I worked only in the summer time. I could always talk to Matilda about my life at school and she would listen. She helped in a material way, also, noticing when I needed new shoes or some article of clothing. We wore middies and skirts in those days and she would buy the material and make the skirts for me. Our brother, Tom, was in the U.S. Navy in Bremerton, Washington during World War One and I wrote to him asking him to send me a sailor's tie and he did, so my outfit was complete.
When I graduated from the Larksville High School in June, 1919, Matilda was working at the Reynold's home in Kingston. Her former employer, Ruth Reynolds Dyer, had moved in with her father in the Reynolds homestead where so many of the Larsons had worked on and off for years.
Matilda's pay was $25 a month and she offered all of it to me to buy my dress, class ring and whatever else was needed for graduation. My graduation dress had a panel in front and I wanted the panel embroidered on the bottom. Matilda was afraid to tackle the job herself, so she asked her friend, Lizzie Keefe, who did beautiful embroidering, to do it and she'd pay her. Lizzie said she wouldn't do it for money but she'd do it for her good friend, Matilda. Lizzie made it plain to me that she was doing it because Matilda had asked her to, not to please me. That was all right with me as long as the panel was so beautifully done.
The summer after my graduation from high school was spent by all of us, Ma, Matilda, Mary and me, working at Hookers Mountain House in the Poconos. Ma and I went home a little earlier than the others, so I could get ready to go to the East Stroudsburg State Normal School where I was enrolled. I attended this school for two years, waiting on tables for my room and board. The State of Pennsylvania paid the tuition. I obtained my teaching certificate and became a teacher in the Larksville School for the next five years. My other expenses were met by a joint family effort in which Matilda always participated. She and Mary worked at a variety of jobs, but there was always time for their many friends of both sexes. I joined in with them in all their activities when I was at home, going for walks to the Falls on the mountain, even in wintertime when the snow was deep.
So this was the pattern of life in the Larson home from 1912 until 1923 when Matilda left to get married.
| | | |
| --- | --- | --- |
| | | |
| Ma is seated surrounded by her three older daughters, from left to right, Mary, Johanna and Matilda. | Taken about 1907. The girls in front, from left to right, are Mary, Mary Connor, a friend, and Laura. Matilda is behind. | Matilda particularly wanted this picture of Ma and Mary Larson included in this volume because they both look so happy. They were being pushed on a roll chair along the boardwalk at Atlantic City, Ma's favorite resort. |
Chapter Four
The years after Olaf's death were not all hard work and no play for the Larson Girls. We led active social lives and Matilda was no exception. Decades later she still told of teaching a boy named Elmo Petty to dance in Bermuda while she worked there, and he in turn taught her to ride a bike.
In winter, many of the friends, male and female, that Matilda had worked with during the summer, came to call at our home in Larksville. We were always glad to see them and listen to their experiences.
I took an interest in Matilda's boyfriends who came calling. Joe Bellen from Scranton is one I remember especially because he always carried a camera and took so many pictures. Tommy McDonald was another. The boy friends who came calling to our home were always Irish Catholics, probably because Ma wouldn't have it any other way although she did make an exception for Swedes. Outside the home the Larson girls were friends with all different nationalities and religions but our mother kept an eye on who came calling formally. Ma also favored tall men as Dad had been.
When Ray Jones, Matilda's future husband, first came calling at our house, he suffered under a number of burdens according to Ma's lights. He was not tall; he was not Irish, and she doubted that anyone named Jones was a catholic. Ray convinced her that indeed he was a catholic, and that he belonged to the Holy Name Society in Askam where he lived.
I had played a small part in the events that led to this romance. Matilda and I often went to a square dance together when both of us were home at the same time. Hugh McLaughlin, a friend of ours, was the "caller" for a dance at Croops Glen one summer, and he sometimes took Matilda and me to the dance with him. He used to say that he wanted to make sure that the fellows who came to the dance had partners, so he'd bring a few girls in his car as insurance.
At one of these dances, we met Ray Jones. During a talk at intermission, we mentioned to Ray that we sometimes went to the dance in Edwardsville, next town to Larksville where we lived. The dances were held in a hall up over a candy and ice cream store on the main street.
Shortly after that Matilda went to Atlantic City to work. Helen Garvey, a friend from normal school days, came to visit me, and we went to the dance in Edwardsville. I was teaching school in Larksville at the time. Ray Jones was at the dance that night and both Helen and I had a dance with him. He asked me where my sister Matilda was and I gave him her address in Atlantic City. He took Helen and me home when the dance ended.
Later on, Ray and his brother, Gomer, went to Atlantic City to see Matilda. By that time it was summer, and our sister Mary and I were there working also. Mary and Matilda worked together at the Chalfonte, and I worked at the Bouvier on South Tennessee Avenue.
Ray and Gomer invited Matilda and Mary to the theatre with them but Mary wasn't free that night so I went in her place. We enjoyed the show and I thought that was the end of that, but the romance between Ray and Matilda continued. In time, on October 10th, 1923 they were married.
At their wedding, Gomer was best man and Mary was the bridesmaid. The marriage took place at a mass in St. Ignatius Church, Kingston, Pennsylvania.
When I was gathering the pictures for this book, Matilda wrote to me to say that she remembered being married in a brown suit and "The reason I bought a brown suit was that I was thinking I could wear it in the years ahead, as if I'd never have the money to buy another one." The cost of being so practical in her choice of wedding dress she described in this sketch of her wedding reception, in the same letter.

"Do you remember Mary looked more like a bride than I did. They were serving her first until it was time to cut the cake. They gave her the knife, and she pushed it across the table to me. Then they started to serve me first.

Mary had a lovely gray suit on, and her bouquet was pink flowers. Anyway, she sure looked nice."

After a honeymoon in Atlantic City, they set up housekeeping in Askam, Pennsylvania. Here their first child, Mary, was born, followed by Raymond, Aleatha and William as time went on.
This was a busy time as Ray was a contractor and builder and business was booming. He built a lovely house for them in Lee Park next door to one he had built for his mother and sisters.
Then came the depression in the thirties and all suffered financial reverses. Ray had built a double house in Fernbrook. He rented one side, and used the other side as a vacation house for his family. Fernbrook was further out in the country and was cooler than Lee Park in summer.
With the economic contractions of the Great Depression, Ray thought it best to sell the house in Lee Park and convert his two family vacation house in Fernbrook to a one family home and so on December 10th, 1933, they moved their family to Fernbrook permanently. It is here that Matilda lives till this day.
My oldest daughter Frances fondly recalls her childhood memories of this house in a description of it sent to me when she knew I was working on this book.

"I thought the large white home in Fernbrook was unique as was its mistress. It had a large living room with a rock fireplace, a beamed ceiling and white window sills. It had a victrola there, and we would play "Little Red Schoolhouse" over and over again. We were never told to stop playing the song or to moderate its volume. The adjoining dining room featured a window seat that encouraged close encounters and brought ample sun light into the room. Later in life, it is here that I can still see Aleatha and Bob on their wedding day so young and happy as we held a wedding breakfast for them in this dining room. Off this room was a sun porch with many windows and a favorite place of mine to while away many hours of reading. The kitchen was snug and its table invited long conversations and afforded a view of many flowers and vegetables growing outside. The pantry off the kitchen was the scene of much giggling as dishes were washed or cookies baked.

Upstairs, Aleatha and Mary had the prettiest bedrooms, yellow with birds and flowers painted on them. As I remember, Mary's room spilled over with patterns and material and the room was dominated by a sewing machine. In contrast, Raymond had the long room over the sun porch, and it was dominated by airplanes hung from the ceiling and everywhere motors and models of airplanes in the process of being put together. Smells of glue or paint permeated the air. Aunt Matilda encouraged all her children to pursue their separate interests.

It was a much lived in house and at its heart and center was Aunt Matilda. She made everyone welcome whether five, fifteen or fifty. Her typical greeting was to put the tea kettle on and her farewell was a gift of some sort. I was never aware of any discord in her home and Uncle Ray reflected this calm. The only commotion I ever recall was the hunt for Aunt Matilda's purse when she was ready to go out. This search involved all available personnel and was carried on with great fervor."

The memories of Frances about the home of her Aunt Matilda are inextricably interwoven with her memories of the woman whose personality stamps it.

| | |
| --- | --- |
| Matilda with her oldest daughter, Mary, taken in about 1924 in Askam, Pennsylvania. | The Jones' home in Fernbrook sometime in the 1930's with Matilda's big green Dodge (?) in the foreground. The author of this book sits on the right running board while the editor stands in front of Raymond Jones Junior on the left running board. Frances Rooney has her arm out the window while Billy Jones and Mary Rooney poke their heads out the rear window. |
| The four children of Matilda and Ray sometime about 1930 when they were still living in Lee Park, Pennsylvania: Mary, Raymond, Aleatha and Bill. | |
Chapter Five
The courses of our married lives have taken Matilda and me along separate but intertwined paths. The kind feelings I developed for the "Kea" of my childhood have blossomed into strong sisterly ties that have been strengthened through the years. Matilda has remained "the kind one."
In 1926, three years after Matilda's marriage, I too married and left the Larson home. I married Frank Rooney, whom, Matilda told me recently, she had seen as a boy serving mass in St. Ignatius Church in Kingston in our family parish. Frank, like Ray, had overcome my mother's initial objections to his suit of one of her daughters.
Just as Matilda came to my aid when I needed her as a child so she has stood by me in later years. I recall with undiminished poignancy when my third child, eight month old, Sarah Jane, died in 1930. When the undertaker asked me to dress the baby for the casket or to give him what I wanted her to wear and he'd do it, I couldn't face the sad task, but still I didn't want strange hands to do it. I asked Matilda if she'd do it as both of us had babies around the same age and often shared the care of them. Matilda did as I asked in her usual quiet way though I knew that it was a hard thing for her to do. Her white face and repressed agitation attested to that. Neither of us ever said anything about it later, a traumatic experience too deep for words.
Matilda came to my aid again in 1941 when such aid was sorely needed. My husband Frank died following an operation for gall bladder. That left us without a breadwinner and I had to decide what course to take to support the family, Frances, aged fourteen, Leo, twelve and Mary, nine. I hadn't worked outside the home during my nearly fifteen years of marriage and was reluctant to leave our home in Scranton. There was very little work for a woman in Scranton at that time, so I decided to open a store in the front room of our house which opened out onto the road.
Matilda and Ray came up to help me get started. Ray put up shelves, made a counter and even opened up a doorway and made steps to the cellar so I'd have easy access to the furnace down there. Before this, we had to go outside to get to the cellar. I'm sure that Matilda was behind all this planning and Ray was glad to help out, doing what he could do so well. Raymond Junior, though only fifteen years old at the time, made screens for all the windows.
But the store didn't work out as I had hoped it would and after a year's trial I decided to migrate with the children to the west coast where there was plenty of war jobs available in the ship yards. Again, Matilda helped in every way that she could, interested in all our plans and giving moral support.
We planned to store our furniture in Ma's parlor at Larksville and also to leave our dog with her and Lawrence. On the day we moved, Matilda and Ray came up to Scranton to accompany the furniture van to Larksville and to take Peanuts, our dog, in their car. Ray boarded up our house and that night, the children and I took the train to Seattle, Washington to join my sister, Johanna and her husband, Leo Gallagher, who were living on Bainbridge Island and working in the Winslow Shipyard there.
Matilda acted as intermediary for all of us, writing and keeping in touch with all the various members of the family, locating articles missing by our moving and sending them to us if necessary, especially old sweaters suitable for work out in the shipyard.
It was a comfort to me that Matilda lived near Ma and had learned to drive a car so that she could visit her frequently. This she did until Ma died in 1946. It allowed me to go wherever the work called, with a free mind, knowing that Matilda was taking care of things.
By 1945, I was teaching in New Jersey and Frances had entered nurse's training at the Nesbitt Memorial Hospital in Kingston, Pennsylvania. This put her within a few miles of the Jones' family and Matilda and Ray acted as her surrogate parents during her years there. Matilda drove frequently to the hospital to take Frances on visits to her home. Frances remembers that when it came time to leave, she could hear Ray ask Matilda to, "Look at her now. Does she need anything?" This fatherly concern particularly manifested itself when she developed an abscessed front tooth that needed pulling and replacement. She remembers Ray telling Matilda, "Take her to the best dentist you can find. That's a front tooth." As always, Ray would pay the bills.
As a widow of a railroader, I had a pass on the Lackawanna Railroad and could get annual long distance ones, and I could get one for the children until they became eighteen years of age. When Mary graduated from high school in 1949, she was seventeen years of age, so I decided to get a pass for her and one for myself, to go to visit Johanna and Leo in the west. We left Frances and Leo at home that summer, working at their jobs.
While Mary and I were gone, Leo had an emergency appendix operation. Frances called Matilda to ask if she should send for me, and Matilda said "No," she'd come down to New Jersey to see how he was. Raymond, Junior drove her down and the decision was made not to tell me and spoil my trip to the west.
Matilda was like that; she would always spare me if she could.
She's still the kind one of the family. She sees no evil in anyone and can always find the good in a person and overlooks the bad, if any. I'll close this memoir of Matilda with a composition that her granddaughter, Linda Fahringer, wrote about her in 1975 in an English class. Matilda was very proud of it and gave me a copy. She kept the original in the family bible. It follows:
My Grandmother
by
Linda Fahringer
A multitude of flowers surround her as she stoops in the garden. Her skin is tinged with a healthy bronze glow - begotten from hours spent pulling weeds, fertilizing tomato plants or shoveling snow. Soft, fluffy permanented hair is turning from gray to pearly white. Cut short, it reveals a broad, unwrinkled forehead.

Faint eyebrows hover over large, grey eyeglasses through which, slate blue eyes sparkle. On the middle of the left cheek is a dime size age mark. She has a perfect nose, neither too big nor too small. Her thin pink lips often break into a smile - revealing a new set of purposely aged teeth. Dimples also appear, as do three or four new creases at the corners of each eye. Her unblemished chin protrudes slightly over a neck so soft, wrinkles form easily and overlap one another.

She wears only casual and comfortable blue or purple dresses, to just below the knee. They are durably hand-sewn, built to withstand her long working days. Her shoes are never frivolous, but sturdy and bought to last. She has a bosomy figure, with slender arms and legs, kept in perfect tone by climbing the numerous stairs she encounters by her active moving about. Her arms, which continue to move furniture, vacuum carpeting, and put up storm windows, have all the strength of her younger days.

Her hands, however, are truly remarkable. They are tell-tale signs of her work-filled life she has led - the children, grandchildren, and great grandchildren she has held and cared for; the countless loaves of bread and apple pies she has baked, the infinite amount of seeds and bulbs she has planted; and the beautiful concertos she has played on her piano. They are not the modern, push button hands, but they are strong and powerful, knowledgeable and talented. Veins bulge noticeably and enlarged knuckles stand out with use. Every wrinkle and light brown spot on them has been diligently earned through the years.

I think the cover of this book by Matilda's daughter Aleatha and this portrait by Linda, her granddaughter, are proof that the character of Matilda, which I have tried to capture in the pages between, has been clearly revealed to her family. It is their legacy.