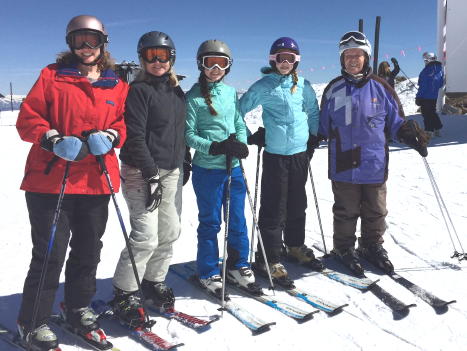 This is women's history month, so here we are --
Sue, Laura, Kate, Jessica and me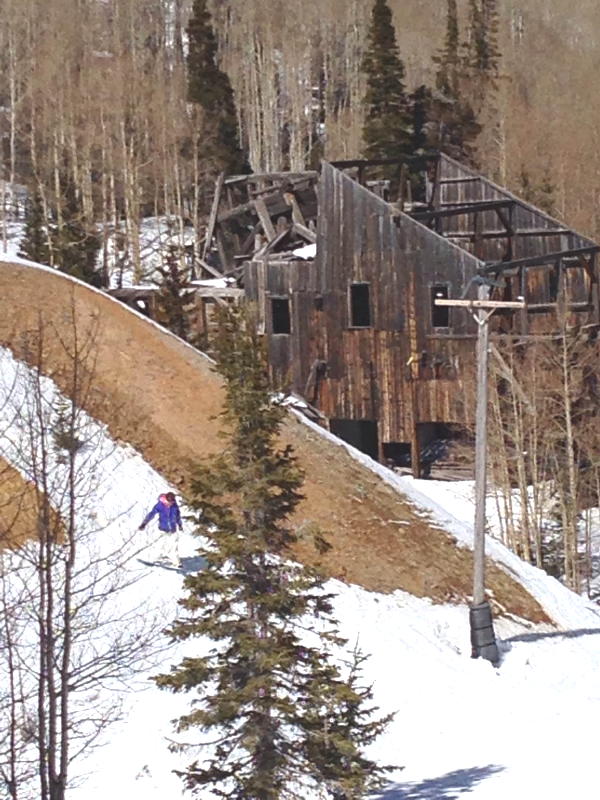 The snow wasn't as abundant as other years. For instance, this photo shows Kyle on his board in what we once called "the Klebosky challenge". We've never seen it not covered in snow. It is also the site of the photo that our son Tom once took of the mining structure and that hangs over the fireplace in our condo.
And a moose that seems to have been recently on his own, but is hanging around our garage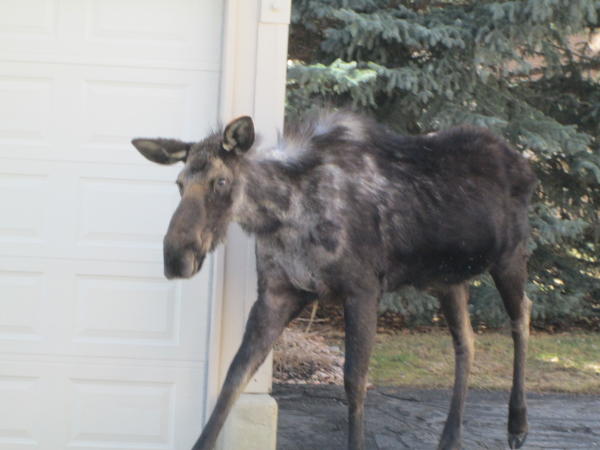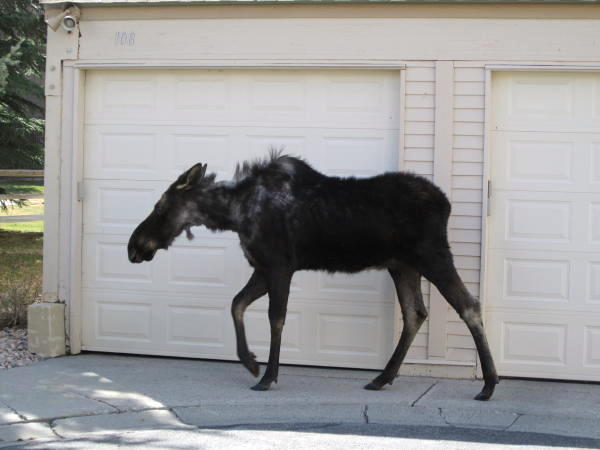 Kyle had a fun way to eat his french fries at Mid Mountain Lodge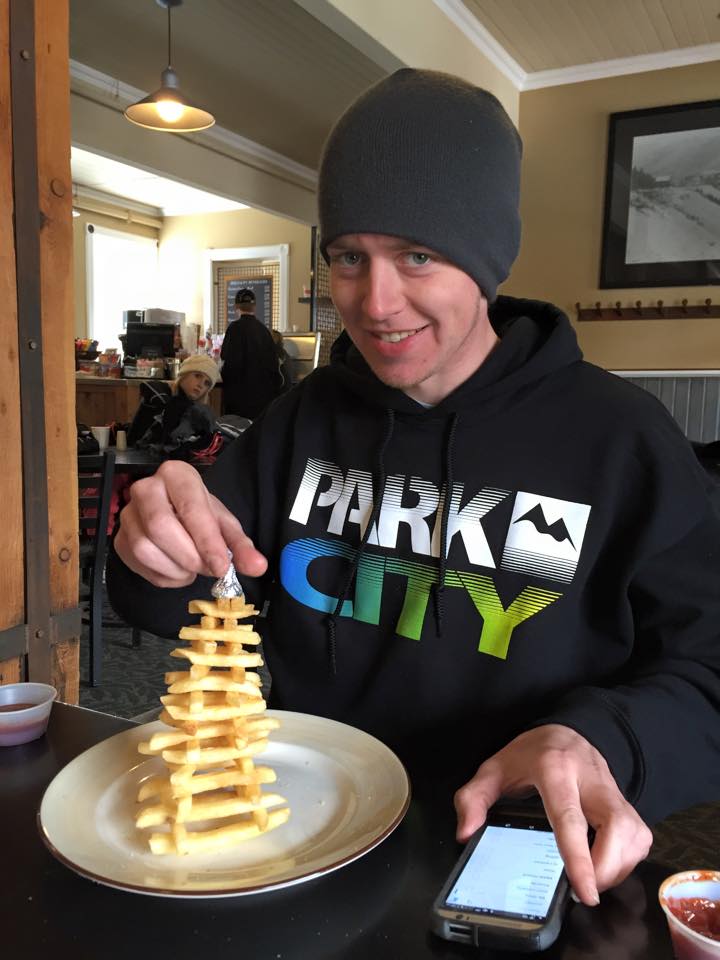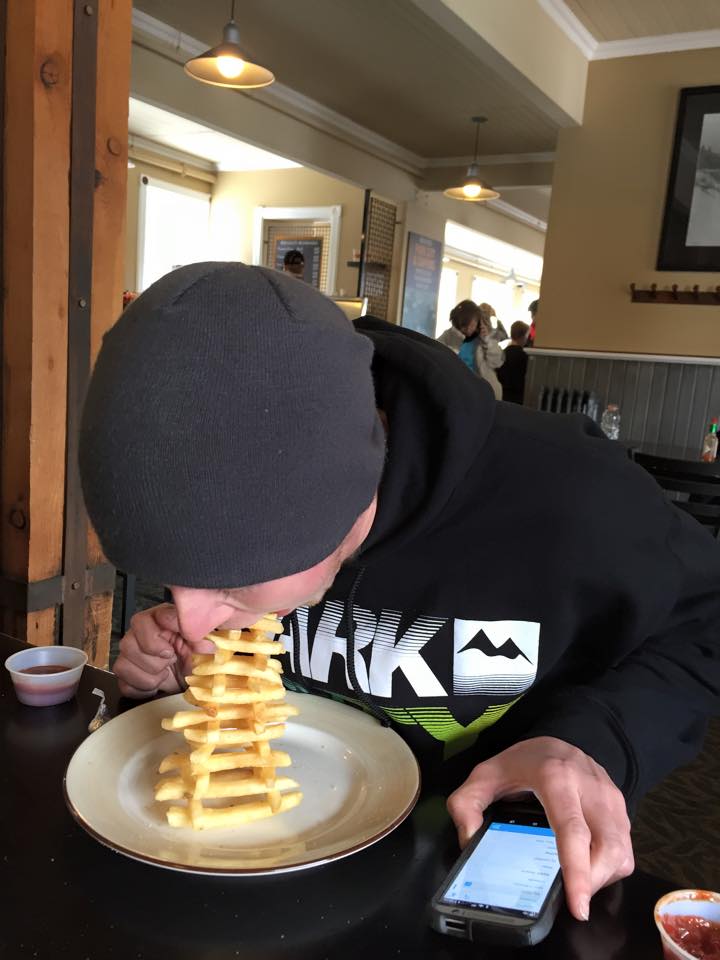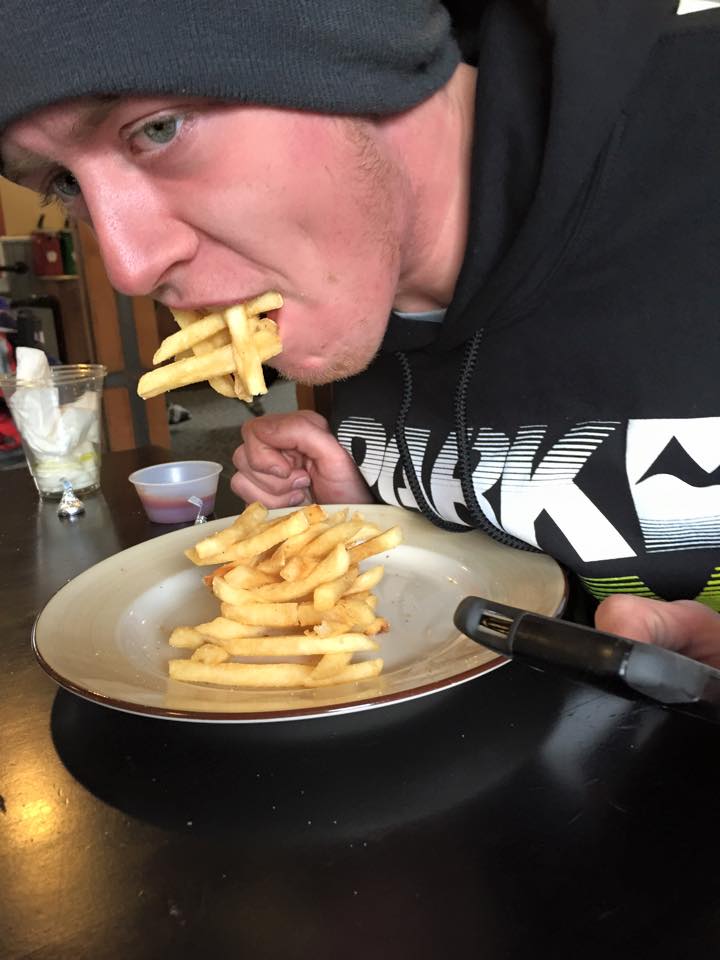 When the folks on spring break went home and the snow not so good, I found some hiking trails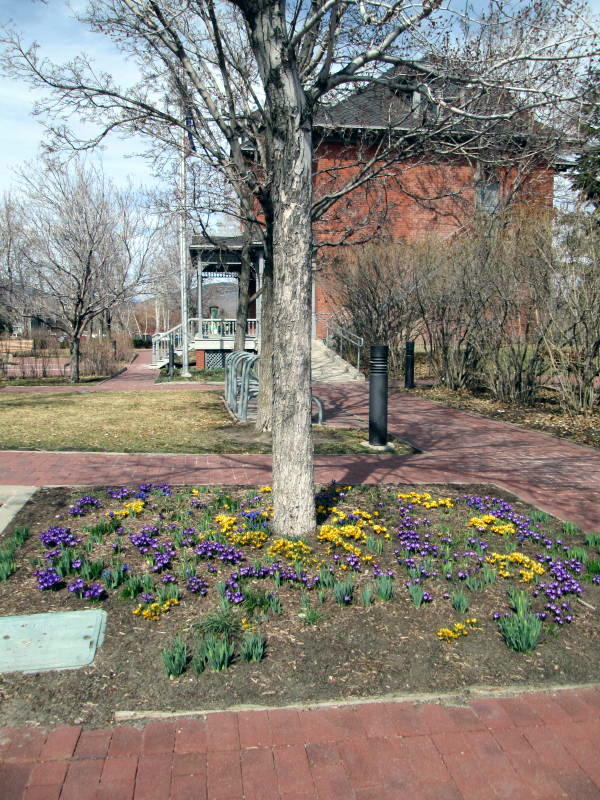 Starting at the library (temporarily housed in the Miners Hospital of 1800)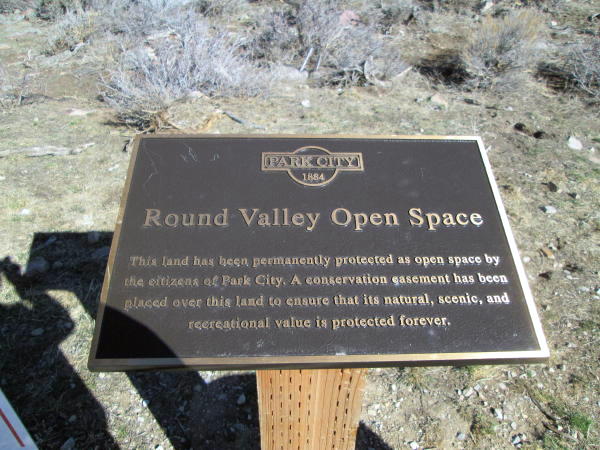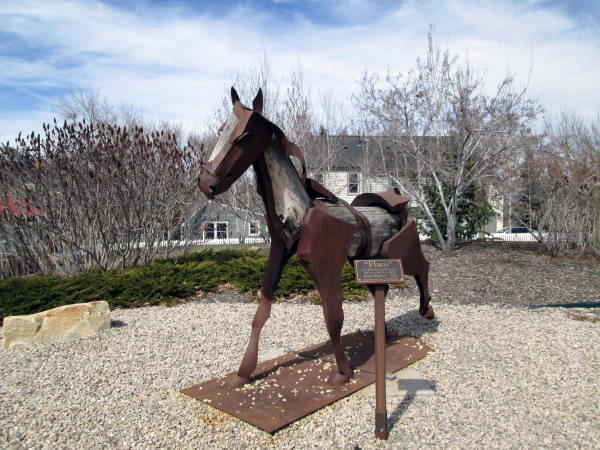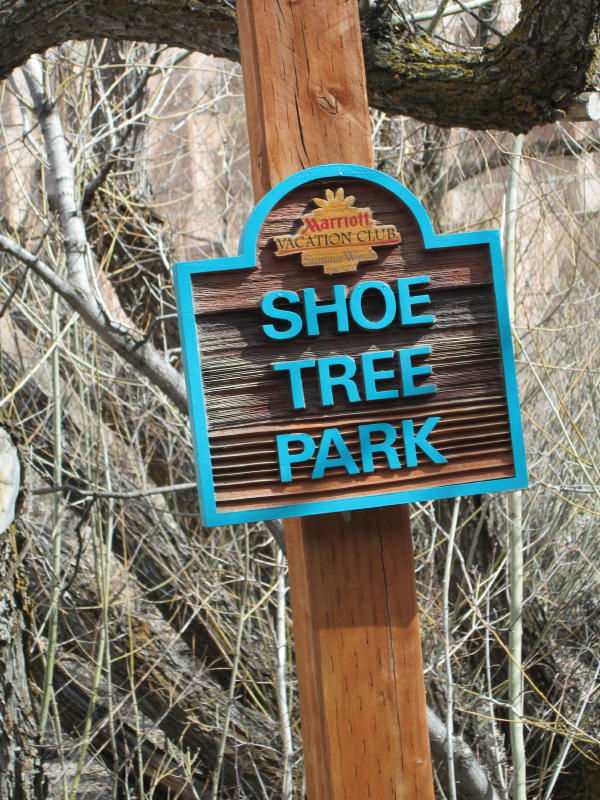 We've long noticed from the highway
the tree with shoes thrown over its limbs,
but didn't know there is a park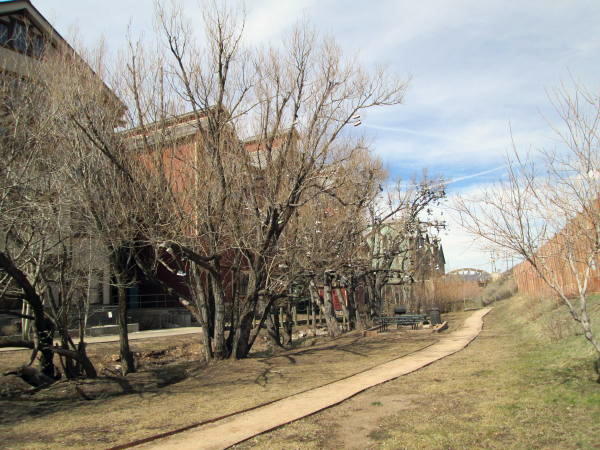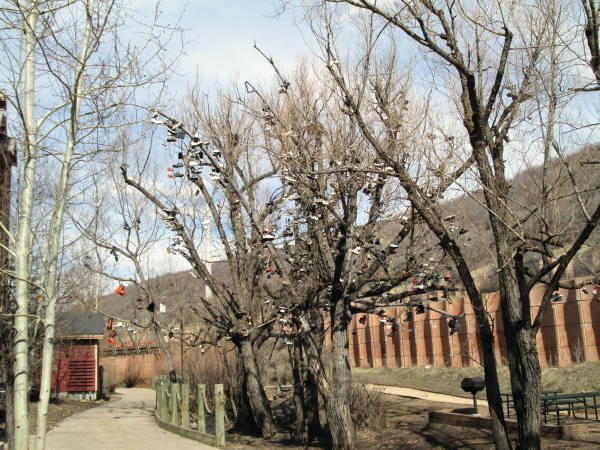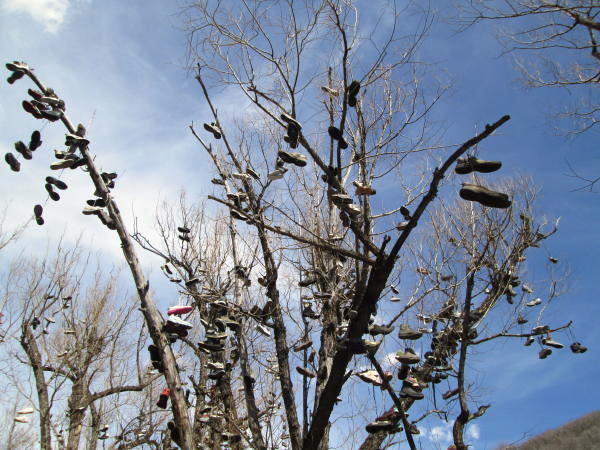 Meanwhile, out on Park Meadows Drive there's a mountain with trails all around it, and familiar views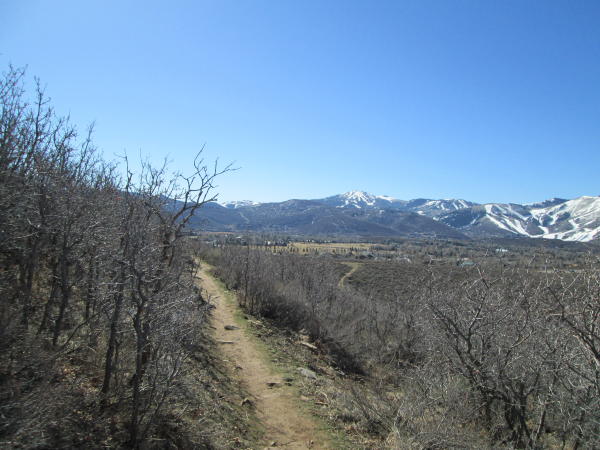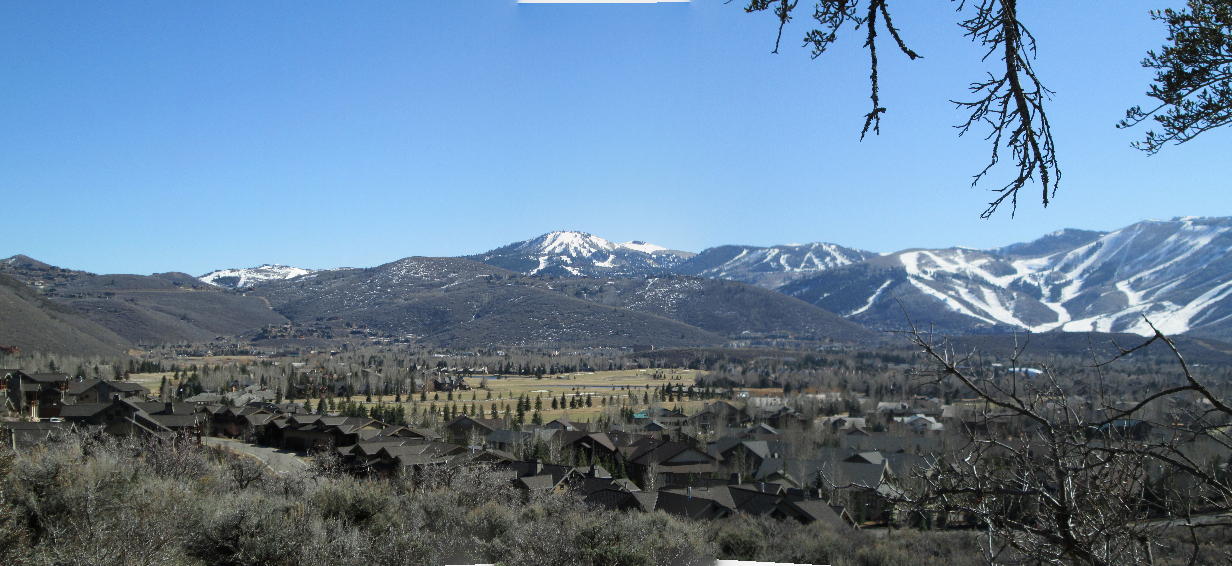 I believe that is Solitude on the left, behind Deere Valley, then Park City with King Con on the right