Rice Heritage Cottage
September 2-4, 2014
The Rice Heritage Cottage is a special place. I and some of my closest hiking buddies first visited it in 2004. View the pics here:
http://www.mbyrne.com/images/Happenings/2004/LakeCayuga/index.htm
Then five years later we managed to return. View 2009 pics here:
http://www.mbyrne.com/images/Happenings/2009/Sept-Ricecottage/all.htm
Next time was only three year later. View 2012 pics here:
http://www.mbyrne.com/images/Happenings/2012/Sept-RiceCottage/index.htm
Now it is 2014 and we're here again. You see the sequence: 5 years between visits, then 3, now 2.
We started our trip this year in high spirits with a walk to Taughannock Falls.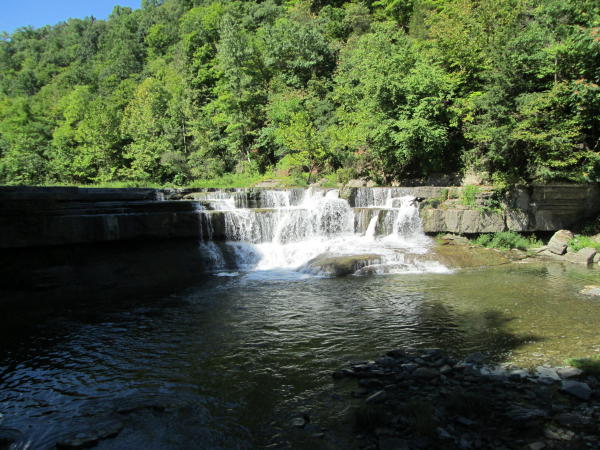 Lower Falls at start of trail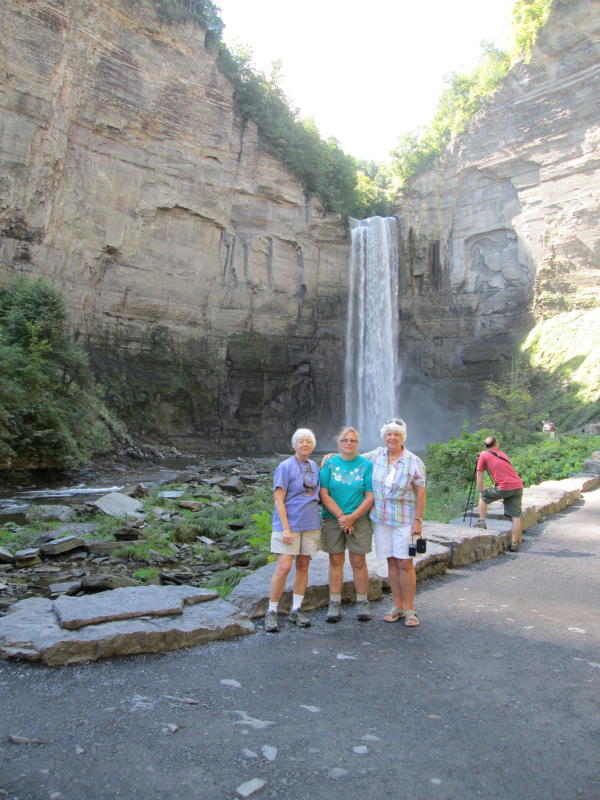 But later one of our group had a health problem and after five hours in the emergency room of the local hospital, decided it best to return home to her own doctors the next day. The rest of the group concurred and then made their own plans to return home. This was spurred on by a breakdown of the water pumping system which left us without running water in the cottage. We could manage with bottled water and the "Green Dragon" outhouse, but clearly it was time to go home.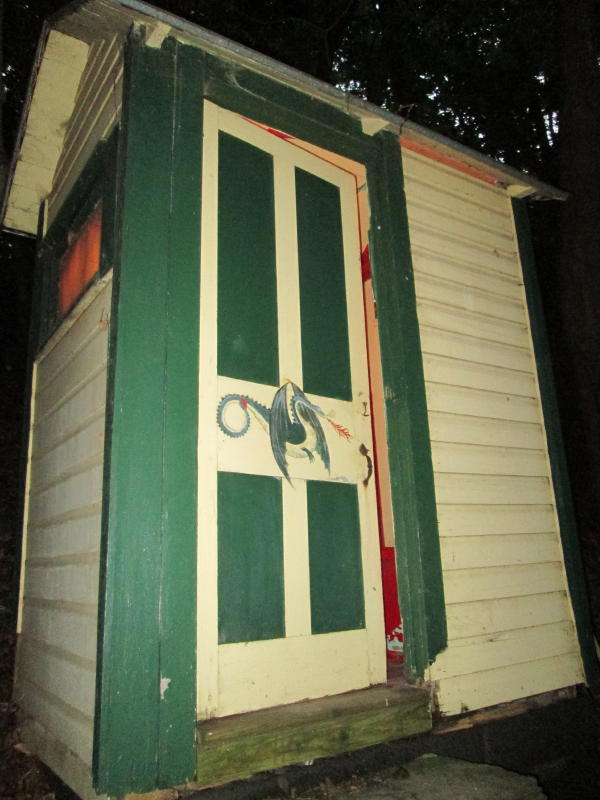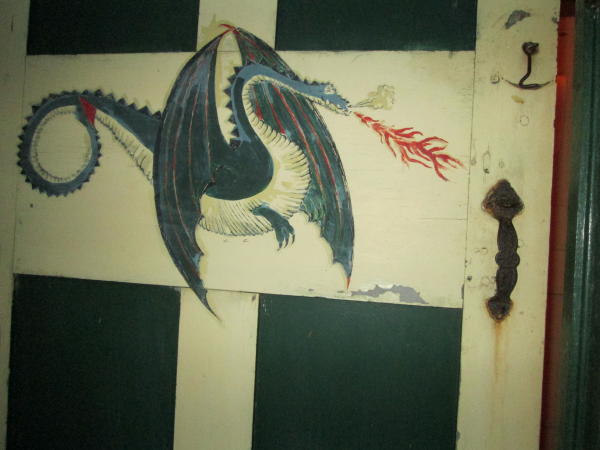 The Green Dragon
On our last morning, at 6:30 am I caught these pics of the sunrise. It's a beautiful memory.