Classes included "The Art of the Queen Mary and a Look at Art Deco", "Port of Long Beach", "Film and Music of the RMS Queen Mary Era", "Disasters, Losses and Losers, Shipwrecks Famous and Obscure", "Slide Presentation by Ship's Officer", and "From Luxury Liner to Troopship: The Queen Mary During WWII".
Thursday afternoon - free time, so we spent it on the Zip Line.
WHEE! Five consecutive zip lines across a canyon, ending in Descanso Cove which has a lovely beach
Friday morning the program ended and we stayed on Catalina through Sunday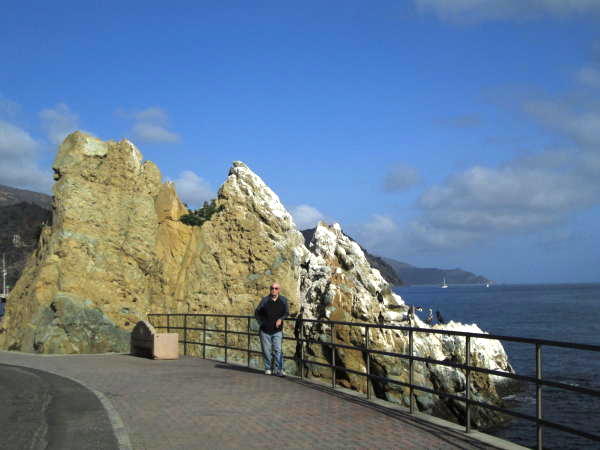 Took a walk to Lovers Cove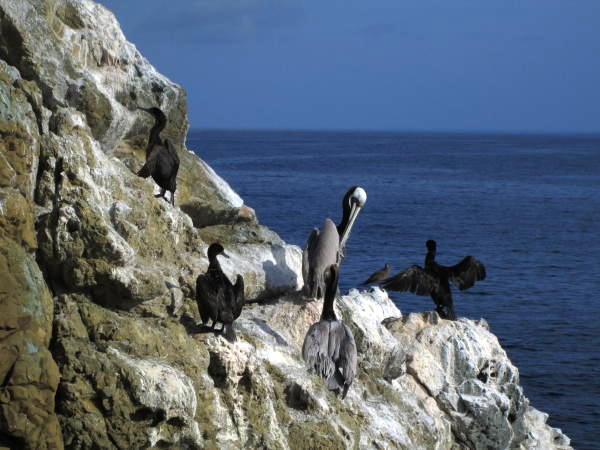 Admired birds on the rock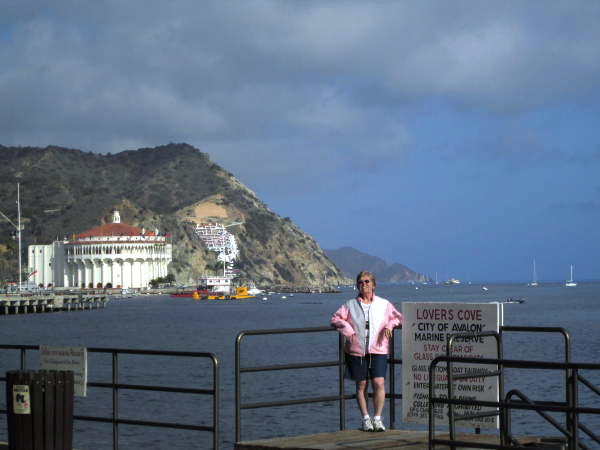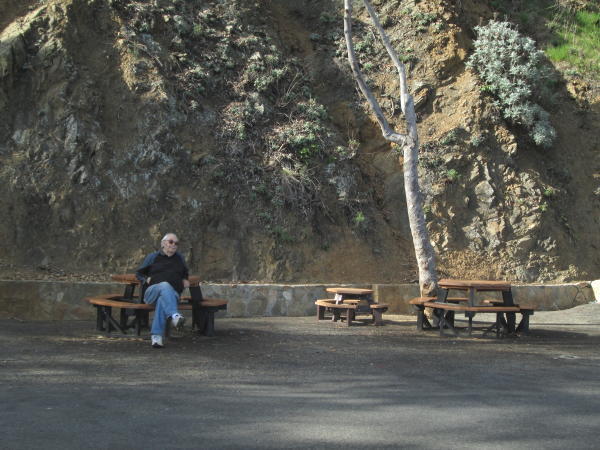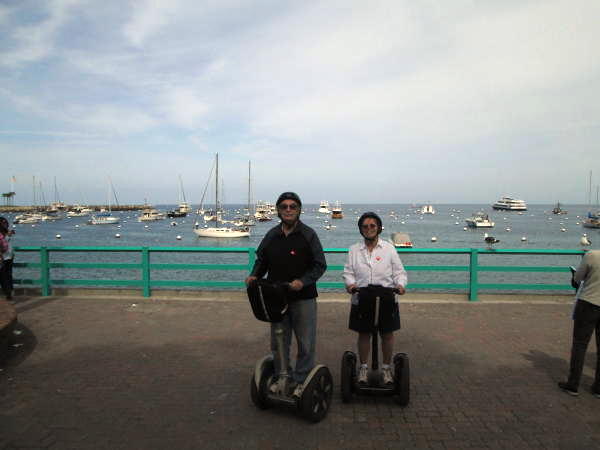 Tried the Segway tour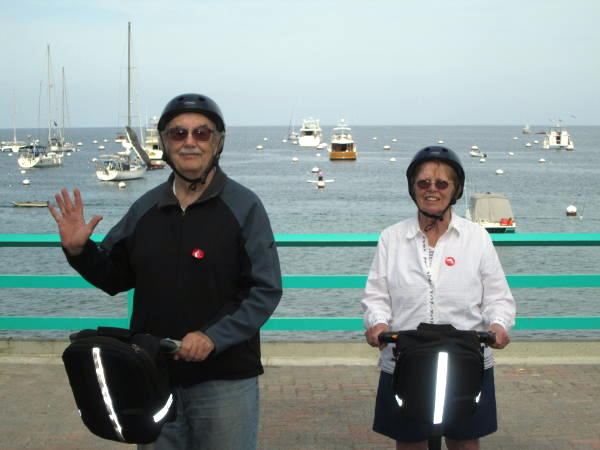 Have to stand straight to remain stopped

Took the Skyline Drive ->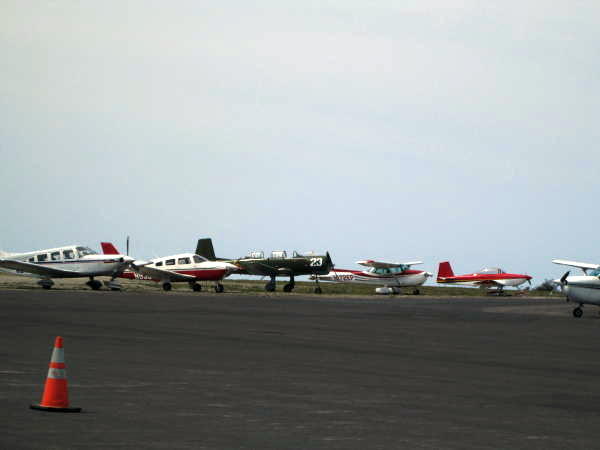 -> to the airport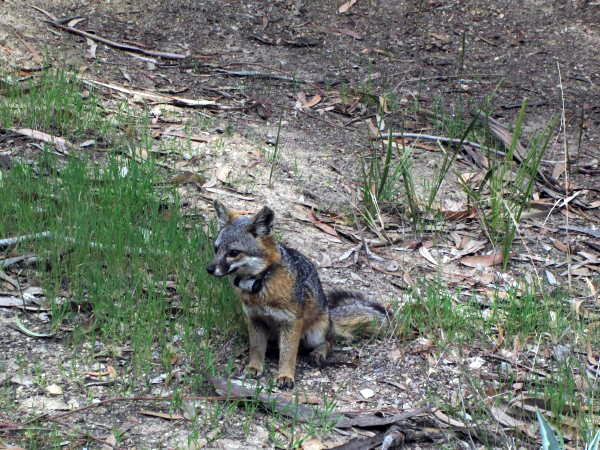 Saw a fox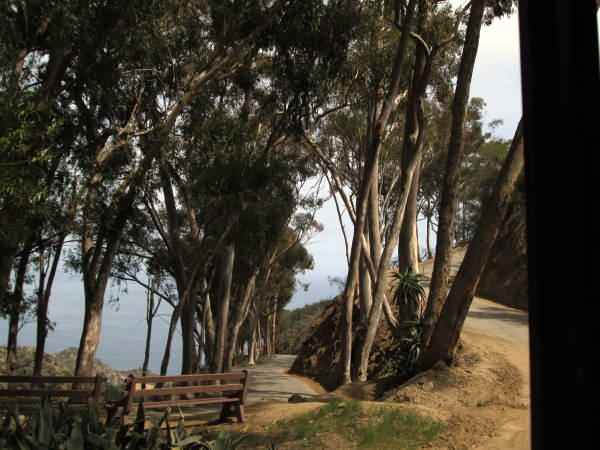 Road was lined on the outside with eucalyptus trees
because the roots hold the soil.
Beats a guard rail!
Beautiful flowers everywhere