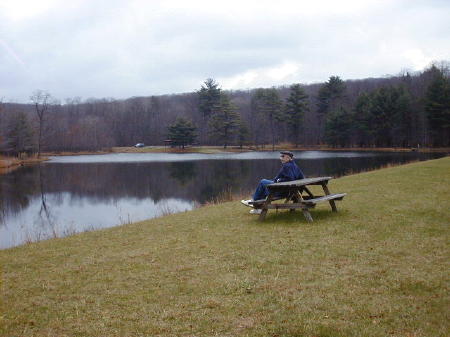 and enjoyed the view at the other end of the lake
One day we drove to Weedville, Pa. and followed Route 555 to view the vaunted elk.
Sure enough they were there, and the crowds viewing them were friendly, even sharing high powered binoculars.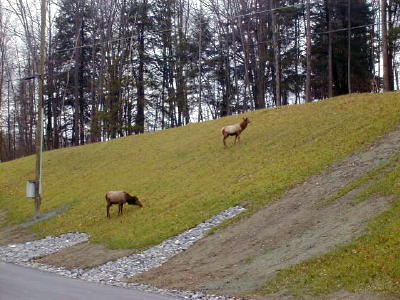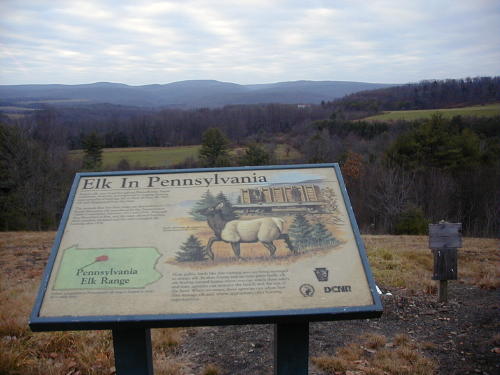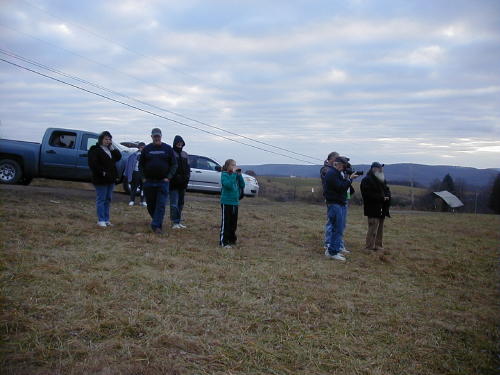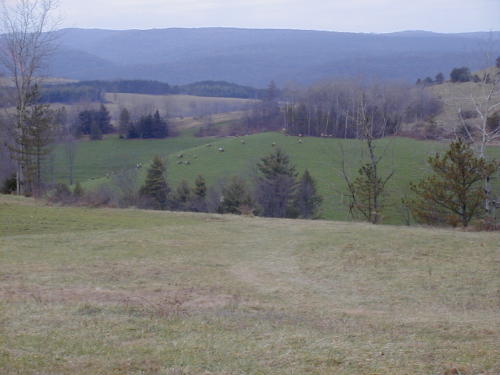 Another day we drove to Grampian and hiked around the Bilger's Rocks
It's worth a visit, and just a short distance off Route 80 between DuBois and Clearfield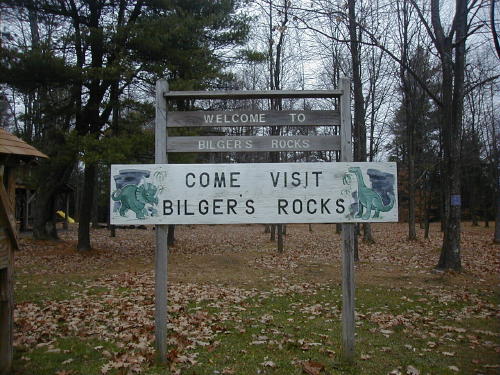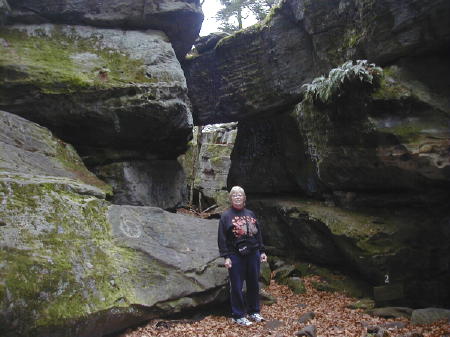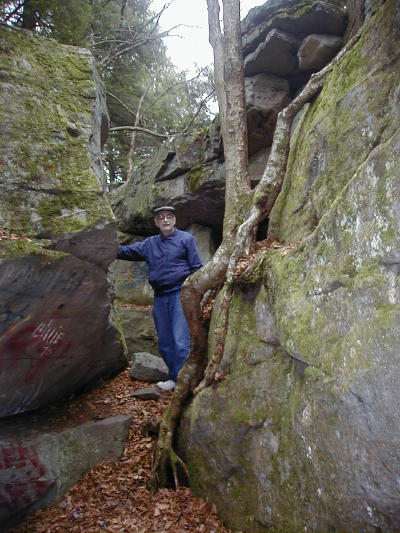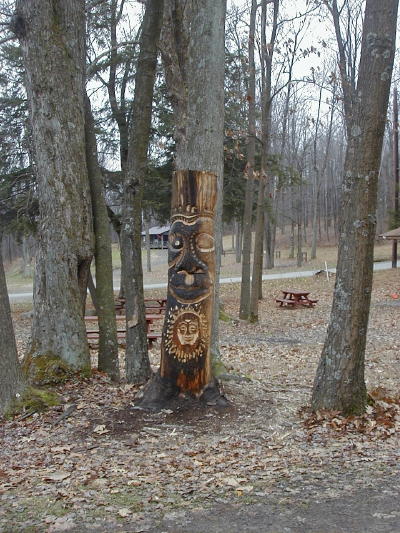 Totem carved in a dead tree
The highlight of this week, was a visit to Charlie's cousin Doris and her husband Fred, plus their son and family
Unfortunately, we had so much to talk about that we didn't take photos.
But I did manage to snap these of Fred and their delightful granddaughter..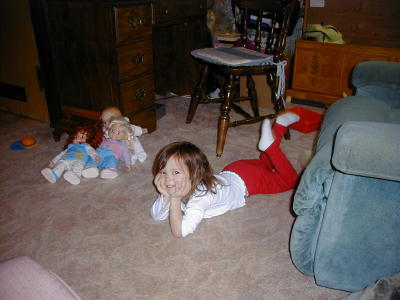 She won our hearts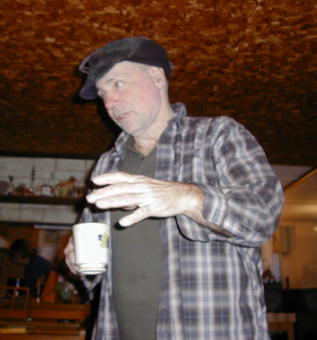 Fred loaded us up with a ton of produce
from his summer garden. We enjoyed every bit of it.
THANKSGIVING DAY
We woke up to a light snow cover on the ground

Carla's father and brother Blainey, Judy, Dave and Dan Golas, DJ, Charlie and I enjoyed a wonderful dinner.
Blainey said the Grace. We have much to be thankful for.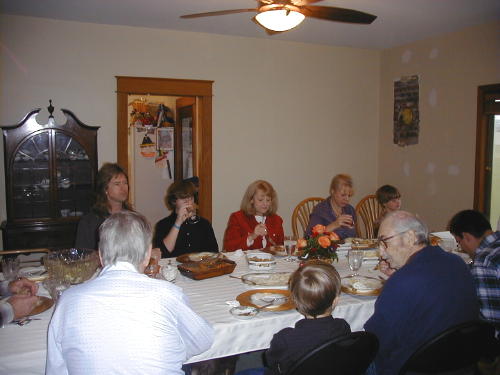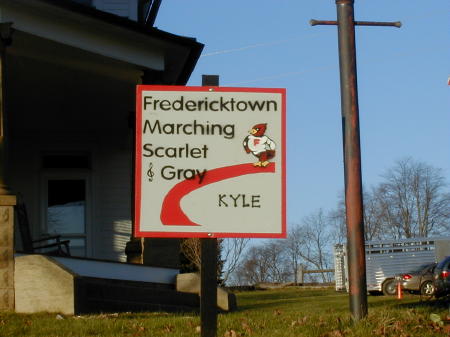 Kyle's Fredericktown band did well this season.

Friday was Austin's day to select fish, buy them and add to his fish tank (for which he had constructed the stand).
The whole family (plus friends we met in the store) shared the experience.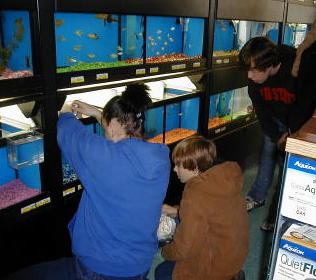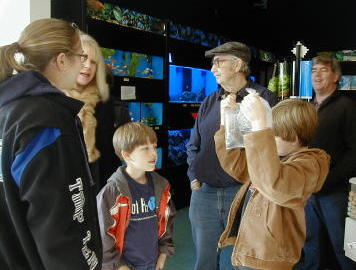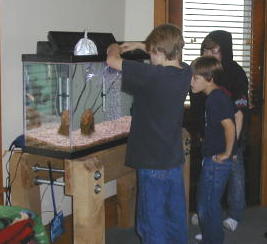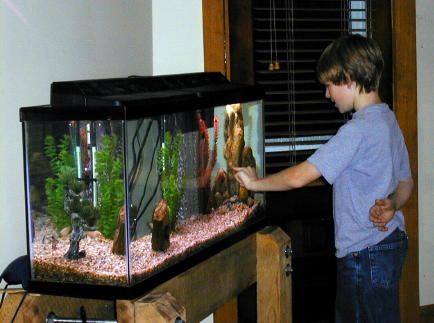 The finished product -- excellent!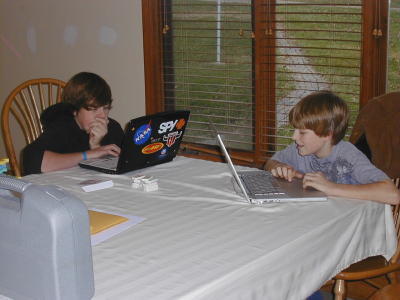 Brothers communicating?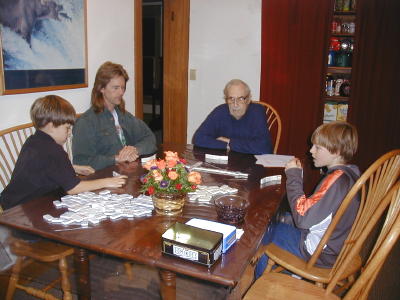 Domino game and blueberries in the candy dish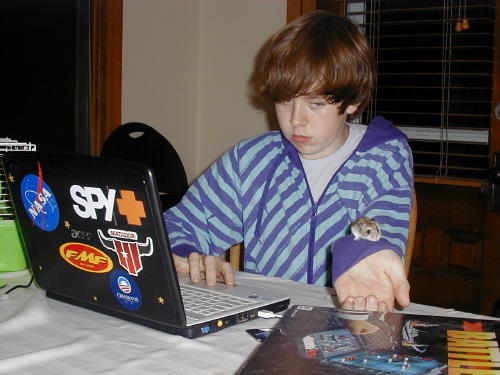 Kyle with a real mouse. He calls it a gerbil.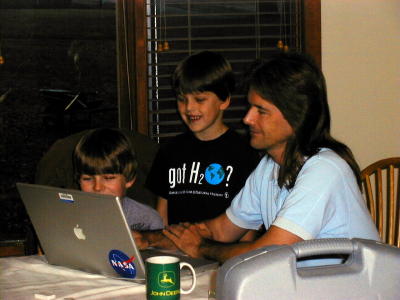 DJ solved everyone's computer problems
and also made fun for those without computer problems.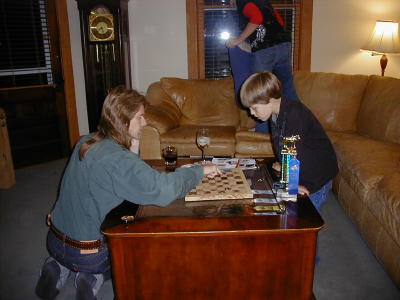 In absence of actual checkers, DJ and Jarrett used pennies and dimes. They just turned the coin over to indicate a king.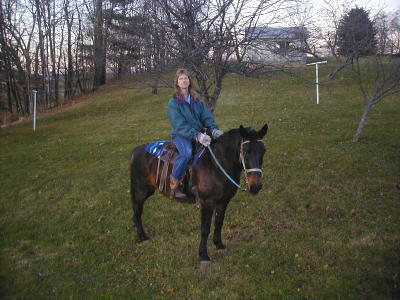 There was horseback riding.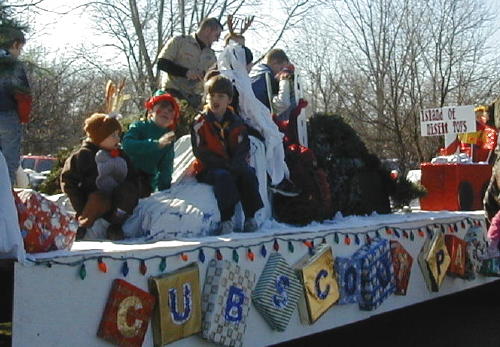 Jarrett was on the Cub Scout float in the parade.