This booklet contains family letters compiled by Laura Larson Rooney. They are letters that shed some flickering light on the family history of her parents, Olaf and Sarah Jane Larson, particularly Sarah and on their children, particularly Laura. The earliest letter in the collection was written in 1887 and the Last in 1946, the year of Sarah Jane's death.
Where necessary, each letter is preceded by a prologue which attempts to place the letter in the context of the family history and to clarify allusions found in the text of the letter. They are presented for the most part chronologically and are so numbered. The original copies of the letters are retained among the private papers of Laura Rooney and are clearly marked by the same number used to identify them in this booklet.
The letters are recorded as written, "warts and all." Mispellings in the original documents are retained as well as grammatical errors and reflections of attitudes not currently popular.
Before proceeding to the letters some family background information is necessary. The grandparents of Sarah Larson were Thomas Gerrity and the former Mary Munley. After migrating from Ireland they established their home in the city of Leeds, England, where Thomas, later followed by his sons, worked in the coal mines. They raised three sons and three daughters: John, Thomas, Peter, Winnie, Annie and Mary. All of these children married and migrated to the United States with the exception of Mary. She married James Curtis and they lived near her parents. James had married Mary over the strong objections of his parents who did not want their English, Protestant son to marry an Irish, Catholic girl. It was not the last time love superseded nationality or religious bias by some family members.
Mary and James Curtis had three children William Mary and Thomas, and were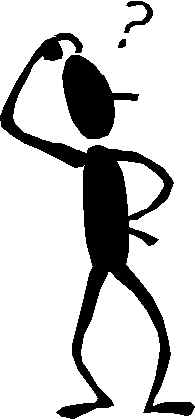 expecting a fourth when a double tragedy struck. James Curtis was killed in the mines near Leeds, foreshadowing the manner of death of the husband of his unborn daughter. Two weeks later, on September 16, 1863, Mary Curtis died while giving birth to Sarah Jane.
The sudden deaths of Mary and James left the custody of their four orphaned offspring to be settled. The parents of James Curtis wanted the children but because they were Protestant and the children Roman Catholic, the Gerritys wouldn't countenance their being raised in a Protestant home. Differences in religious faiths loomed much larger and were vastly more divisive in those times. The Gerritys assumed custody of the four Curtis' children and planned to take them with them to the United States to join their five children who had migrated there.
Mary Gerrity had a particularly hard time trying to take care of four young children suddenly given to her to raise in her old age. She found it especially burdensome to care for the infant Sarah Jane, whom she had to feed by dipping cloths in milk for the baby to suck. A young Irish Catholic mother in the neighborhood volunteered to take the child and Mary, thinking it best for the infant, agreed.
It took Thomas Gerrity a few days to notice the absence of the baby but when he did he acted decisively. He demanded to know where the child was, and upon being told, marched to the neighbor's house, to reclaim Sarah Jane, announcing in no uncertain terms that, "The Gerritys don't give their children away!" And so, Sarah Jane again was a part of their plan of emigration.
Before this plan could be followed the two oldest Curtis children William and Mary, contracted diptheria and died. The family being medically unsophisticated, called this disease the "black death" and particularly mourned the loss of William, a boy of unusual promise.
In 1866, shortly after the American Civil War, when their grandson Thomas was five years old and his sister Sarah was three, the Gerritys set sail for the United States and joined their sons and daughters in Scranton, Pennsylvania. Coal mining had attracted the family men there because it was a line of work with which they were familiar.
There, Thomas and Sarah Jane were raised to maturity, then left to make their own way elsewhere. Thomas went to Butte, Montana to work in the copper mines. Sarah Jane, at 18 years of age, married Olaf Larson, 30, and lived in Larksville, Pennsylvania, where Olaf worked in the coal mines.
Winnie Gerrity had married Thomas Battle, a carpenter, who began to build a house on Stanton Street in the "High Works" section of Scranton, close to her parents. Winnie died while giving birth to a prematurely born son and her parents moved into the unfinished house to care for this son and an older sister, named Bridget.
The premature infant died shortly thereafter and Thomas Battle left home to seek work as a carpenter. He had heard that there was work for carpenters on a ship then being built in Boston, Massachusetts. He was never heard from again. The family always maintained that Tom was a good man who would not intentionally desert his family. They felt he probably got the work he sought and then met with some fatal mishap there. Perhaps he had fallen from the ship and drowned. Such mishaps were not compensated in those days nor even reported.
Thomas and Mary Gerrity stayed on in the house that Thomas Battle had built. They were unable to pay the taxes on the house and so asked their grandson, Thomas Curtis, to pay the taxes and assume the deed in his name. This he was happy to do. Thomas Curtis was a prolific writer and had declared in another letter which has been lost, that it was his intention to keep a roof over his grandparents' heads as long as they lived and to help them in every way he could. The sole letter extant from his correspondence of this period is the first one in this chronicle.
This letter was written in 1887 from a firm holding the deed to the Gerrity's home to Thomas Curtis in Butte, Montana and his reply is on the same stationery.
January 28, 1887
Commercial Union Assurance company of London, Limited
Cori Pine and William Streets, New York
Agency - Providence, Pennsylvania
Thos. Curtis, dear sir,
By a settlement made with a Contract with Thomas Bantelle for a house at High Works, 3 ward, Scranton, it informs that there was due on the same Contract to this date $87.93.
Thomas Gerrity and wife paid on Contract this day $50.00, leaving balance due $37.93.
Your Grandfather and Grandmother ask that deed be made in your name.
E. W. Miller


Note that Tom Battle as he was always identified by family members is noted as Thomas Bantelle in this letter.

Thomas Curtis answers on the same paper.

Butte City
February the 15th 1887

Dear Sir, I received your note of the 10th, so, seeing that my grandfather and grandmother want to get the deed in my name, I hear with this note enclose 40 dollars which will clear the deed. I am perfectly satisfied for the deed to be made out in my name. Yours respectfully, Thomas Curtis, Butte City, Montana Box 629
In 1880, seven years prior to this correspondence, when Olaf Larson wanted to marry Sarah Jane Gerrity, she followed the dictates of her church which insisted that he convert to catholicism before the marriage could occur. When he had received all instructions by the priest in the tenets of the Roman Catholic Church the priest asked if he believed all he had learned. Olaf said he couldn't believe that the prayers of the living could help the transit of the deceased from Purgatory to Heaven. The priest replied, "Well, if that's all you object to, there's no problem."
They had eight children who lived to maturity: William, born in 1883; Lawrence, 1885; Thomas, 1887; Johanna, 1889; Joseph, 1891; Matilda, 1895; Mary, 1899; Laura, 1901. Olaf, Junior born in 1893, died at age four and Ella, born in 1903, died at nine months.
There are no family letters preserved from 1887 to 1906. To understand this second letter in this collection you must appreciate the family crisis precipitated by the "Great Anthracite Coal Strike" begun in the Pennsylvania coal fields in May of 1902.
The miners struck for a twenty percent increase in wages and a nine hour day. At that time the average pay in the coal mines was $10.09 a week and conditions in the mines and the company owned towns were not good.
The mineowners refused to meet with the leaders of the strikers, announced that there would be no compromise and that the mines would remain closed until the strikers capitulated. Their attitude was unknowingly caricatured by George F. Baer, president of a mining company, to a correspondent. He wrote, in part, "The rights and interests of the laboring man will be protected and cared for -- not by the labor agitators, but by the Christian men to whom God in His infinite wisdom has given the control of the property interests of this county."
Such intransigence made the strike a long one until finally President Theodore Roosevelt intervened with the threat of governmental operation of the mines in the public interest. The miners got a ten percent increase in wages and a nine hour day though no recognition of their union.
The Larsons were in sore straits with the mines closed during the strike. Thomas Curtis wrote from Butte to say that if the family would send the oldest two boys at home, Thomas and Lawrence, he would find work for them and they could contribute to the family upkeep. William, actually the oldest son, had married and left home. The boys were loathe to leave home but realized that their duty was plain. They went to Butte in 1902 where Thomas Curtis was able to get them jobs in the copper mines and they were each able to send home to the family thirty-five dollars a month.
This was written in 1906 by Olaf Larson to his sons Thomas and Lawrence who continued to work in the Butte mines and to his daughter Johanna, aged fifteen who had gone there on a visit and contracted "dropsy."

From your Fader

Dear Children I will try and write you a fuw lines to tell you ve are all vel. I am sorry to hear that you are not vell johanna but so long as there is life there is hope so kipe up your currich. if you would like to come home ve would be glad to see you home. I am some better and a good deal I may say I am working every day.

Lauretta is quit a girl. she is washing the dishes and diner pails for her mother. Matilda and Mary are going to school and doing veal and josef is doing veal to. he is tall for his age and his si stout, not to. I think he is so tall and havy as Thomas was when he left.

Gewels moved yesterday and Rolands is going to move up to Gegines ould plas. we have had good wether so far ve only had fire couds both days. your mother says I am a long time so I will finich whit my blessing to all hoping that you are better ----? out in Montana so as to read this few lines from your father, Olaf Larson. (Then his wife, Sarah Jane, added these lines.) Dad diden't have any more to say so I will say a few lines. Keep up courage. You know Mrs. Casmore had dropsy (and she got better, I think she meant to say).
Lawrence and Thomas Larson continued to work in the copper mines of Butte, Montana until the summer of 1910. They lived in a boarding house near their Uncle Thomas Curtis and his wife Ella.
In that year, Oregon had opened more land for homesteading and Lawrence and Thomas decided to take advantage of this bounty. They had been helping the family back in Larksville, Pennsylvania for eight years and now felt that this burden should be shouldered by the older children still at home while they struck out to make an independent life.
Because they had sent home money regularly, they had little savings available to finance this homesteading venture. Their plan was to have Thomas go on ahead and file a claim in Oregon while Lawrence would work there in Butte to save some capital.
When their mother Sarah Jane heard of these plans she decided to go out there to say goodbye to them before they went any further west. She took Laura, the youngest child, with her. Johanna was left in charge at home, taking care of her father the the younger members of the family, Joseph, Matilda and Mary.
Halley's Comet was in the sky that summer and Laura remembers watching it with her mother for four nights on the train and again each evening in Butte where the whole family walked to the top of a high hill to view it. Thomas left for Oregon while his mother was still in Butte.
The next letter saved from the family correspondence was mailed the next year in 1911. Olaf had written to his twin sister and brother in 1880. They were Bengta and Benjamin Larson and they lived in Texas. He told them that he was planning to marry a Roman Catholic girl and was taking instruction in that faith prior to converting. The Larsons were Lutheran and his entire family abruptly ended all correspondence with him after that letter.
Finally, after thirty-one years of silence, Bengta wrote to say that she was old and alone in the world and was going to have to enter a public home for the aged. She asked if she could come to live with her brother Olaf's family, whom she had never seen.
In 1911, Sarah Jane Larson replied to this request of her sister-in-law, Bengta Larson Hansen, who was living in Muskegon, Michigan.

Larksville 1911
December 19th

Dear Sister

We received your letter yesterday and are pleased to hear you are coming to live with us. the children are delighted to know they have got Aunty. Johanna our daughter rote the other letter and I thought I would write these few lines to you myself. Olof, your brothers eye site is very poor. he has had the rhumatic so bad but he will try and write a few lines and will meet you if we knowed what way you are comeing and what times we would like to have you for Christmass.

Mrs. Olof Larson

Our girls names and age

Johanna 22 years
Matelda 16 years
Mary 12 years
Laura 10 years

and our boys names

William 28 years old - married
Lawrence 26 years away
Thomas 24 away
Joseph 20 at home
Little Olof died when 4 years old
Sarah Jane, characteristically, felt so bad about Ella's death that she does not mention her in this letter and always refused to discuss it.
Olaf Larson's letter to his sister was written on the back of letter three. He wrote it partly in Swedish and partly in English.

Askade syster Bengta

jag war glad att hora fram dig vi har pyra ----- odi en. one boy at home and one is married and living the negst house. and there is tow in Oregon. they took up Goverment land last sumer. I am not just to writing so I will conclude by wiching you to come as soon as you can. I remain your brother Olaf Larson.

Luzerne Co.
Larksville, Pa.
The reunion of Bengta and Olaf was not to be. In the summer of 1912 she sent a trunk full of her clothes to Larksville to be ready for her arrival later that fall. On September 10, 1912, Olaf was killed in the coal mines. The family still wanted her to come but Bengta died a month after her brother Olaf. Her trunk full of clothes was kept in the attic where the Larson girls played "dress up" with them on rainy days.
The next series of family letters in Laura Larson's possession were ones mailed between her and her family in the years 1919-1921 during which time she trained to be a teacher at East Stroudsberg Normal School in Pennsylvania.
The family by this time had somewhat dispersed. William had left home in 1900 to marry Mame Healy. He lived in Larksville and served as chief of police there. He and Mame had four children: Ruth, Thomas, Oliver and Marie.
Thomas and Lawrence had adjoining claims on ranches in the Oregon coastal mountains near Myrtle Point. Joseph was lamed by a fall from a tree while a youngster and consequently, the family made every effort to educate him for a job which would not require heavy physical exertion. He became the principal of the Larksville School and married Martha Mott in 1917. He lived in the house next door to the Larson homestead and had a daughter, Marian, born in 1918 and a son Edward, born in 1919. Johanna married Leo Gallagher in 1918 and they lived in the Larson home and later moved next door after the breakup of Joseph's first marriage. They had a daughter, Elizabeth, born on January 18, 1919. Mary and Matilda lived at home and worked in a local silk mill.
Joseph had been the only child of the Larson family to have graduated high school and gone on to higher education; the rest, by necessity, had entered the work force at early ages. Since Laura was the baby of the family she was allowed to finish high school. She graduated with honors from Larksville High School in 1919. Interestingly, in 1979, she compiled a news-letter bringing the 1919 graduates up to date on the doings of the living members of the class on the occasion of the sixtieth anniversary of their graduation.
Margaret Honor, a fellow honors graduate with the 1919 class, had been Laura's closest friend in their high school years. She had known someone who worked her way through East Stroudsberg Normal School and suggested this novel idea to Laura. They could get their tuition free, buy their books at the second hand bookstore and get their room and board by waiting on tables at the college. All that remained was for Margaret to ask Sarah Jane if she could do without Laura's contributions to the family's fortunes for the two years necessary to complete the course.
Laura, her sister Mary and Margaret had spent the summer of 1919 working at Hookers, a large hotel in the Pocono Mountains. Mary continued working at the hotel while Laura and Margaret returned to Larksville to lay siege to Sarah Jane for permission for Laura to join Margaret at East Stroudsberg. Sarah Jane gave her blessing to the venture and in September of 1919 the girls started their two year course in teaching.
From Laura to her sister Mary. The William referred to in the first paragraph manned a horse and wagon which was used to greet and transport guests to the hotel.

September 4, 1919

Dear Sister, Mary

I don't know if you are still in Hookers yet but will take a chance on it. Margaret and I are here doing fine. As we came through Mt. Pocono on the train on Labor Day, we saw William at the station.

Life here is just one bell after another. They keep ringing for one thing or another all the time. We have no lessons this afternoon on account of the Stroudsburg Fair.

We get plenty to eat but not much time to eat it. Everything is on the rush.

Matilda was saying that if you came home she would teach you to run looms like hers in the silk mill . . . .

Give my regards to all the girls.

With love,
Laura
Like most letters written between Laura and her family in her college years this compilation only includes excerpts that might be of interest to later members and excludes most comments on the mundane happenings of daily life. Four consecutive dots in the body of a letter indicates such an exclusion.
This letter was written by Matilda Larson to Laura in the early fall of 1919. It contains Elizabeth Gallagher's strident entry into these letters and a most amusing appraisal of her personality.

Matilda's concern about Laura's health was caused by the recent death of a young girl, away from home, who became ill but didn't seek help from her family or a doctor.

Larksville, Pa.

Dear Sister,

I thought I'd write a few lines as I have time, we are all invited over to the Murphys tonight, Mary Murphy has been away for two weeks visiting Loftuses and other places. I guess Tommy is getting this up as a sort of Welcome Home Party, he will have a bunch with him from Forty Fort. I have to go I guess but hate to. (Agnes Early married Mat Hart fron Avondale, the tall fellow. We don't know who stood for Anna Lahart, she has a baby girl I hear. Margaret was married last Wednesday, and Thomas and Sadie Haulihan will be married either next week or Thanksgiving, they are going pretty quick. Johnny Morgans has a position as extra on the street cars. I still have Johnson on the go. about once a week.) Sophie Struck died in Philadelphia and was buried last week. She had blood poison.

Johanna and Leo were down to Kennedays last night, you know that had a break-up but are together again (the Kennedays). The Farach girls and Lucy Scott were there too. They were telling me this morning what a pleasant baby Lizzie is. I told them they happened to see her when she was feeling good. I took care of her one night and I never heard such yelling.

Be sure and take care of your health. I f you don't feel good tell us and we'll send money to go to doctor. Sophie Struck was so far gone when her mother found out, that nothing could be done for her. I will close with love.

Matilda

In this letter from Sarah Jane to her daughter Laura she mentions a visit by her son Joseph with his wife Martha and their two children. Later, in 1922, Martha placed Edward wo was two years old with her mother and Marian who was four with Sarah Jane and then took off for parts unknown.

For two years Martha's whereabouts were unknown to the family but in August of 1924 she came back from California, where she had been. She promptly divorced Joseph and took their two children with her to California. The family never saw this branch again.

The baby referred to in paragraph three is the redoubtable Elizabeth Gallagher. Rummy was a dog brought home to Larksville from France after World War I by John Burke, a long term boarder with the Larsons.

Larksville, Pa.
Nov. 8th, 1919

Dear Laura

I received your letter and was glad to hear you are coming home Christmas New Years. It will be grand and give you a good rest. You can trim the tree and help eat the turkey. You can have a party and invite your girl friends, not forgetting the school boys. I had a letter from Aunt Annie Coursey. She had a letter or something from you. She wanted to see me before she answered it. She wants me to make soap. I never made soap, if you could write to Miss Ruth and ask her how she made hers, then I would have some idea. It would be nice to write her a nice letter when you have time.

Mary hasn't started any place yet. We just finished house-cleaning. I made chow-chow yesterday . . . .

The baby is fine, creeping all over, eating everything she finds . . . .

Martha and Joseph and two children up last night, They look fine. Edward is a grand baby. I think I have told you all the news this time. Rummy is growing big and a regular pet all over, everybody knows him. He very near knocks over everybody when he jumps up. Now let me know what you need most, now I am going to send some good candy the first time I go to town. Now this will be all this time. Write soon when you have time, no hurry.

Your loveing Mother

Written by Matilda Larson to Laura in East Stroudsburg. The Aunt Annie referred to in many of these letters was Coursey, Sarah Jane's aunt.

Larksville, Pa.
November 1919

Dear Laura,

I guess you think we had forgotten you, we were without ink and writing paper. I just got some today. I pressed my suit, it looks fine now, and fixed a hat they tell us is very becoming. Johanna went with Mary Gallagher up country. She has been up there a week now, Lizzie is with her.

I'm going to have a swell pay Saturday and can send you a V spot . . . .

By the way Aunt Annie talks, Aunt Ella and Uncle Thomas are on the way . . . . Ma has two pairs of bloomers for you, a white pair and a pink pair, she'll send Monday.

Leo is staying with us, so Ma has been pretty busy . . . . Pushnocks moved to the old black house on the Larksville corner. Mary's husband bought the place for $2400 they say they are all living together.

I guess this is all at present -

Matilda

Sarah Jane Larson to daughter Laura.

February 4, 1920

Dear Laura, I received your letter today, allways glad to hear from you. I sent a box yesterday. I had to take a waist so I sent it up I hope you like it. I got gingham to make you a dress, it's green, you will have it for St. Patrick's day anyway. The dressmaker moved to Wilkes Berry, 278 South Washinton Street. I found her, they had just moved, wasn't straightened yet but she promosed to have it ready for you to wear on that day. Maryis home with a cold today, is the first she has been out. She went to Edwardsville to have her suit cleaned and pressed. She had a bad cold she couldn't speak loud. She is all right now. She is going back Sunday. There's lots of people sick now it seems. Well you must do as the rest do that will be end I suppose, let's hope so, I shud worry. Try and enjoy yourself, I will foot the bill later. Just let me know all particulars. I haven't heard from the boys since Christmas. At that time they were going to Myrtle Point, Coos County, Oregon . . . . I went to Reynolds funeral, he was sic 10 days. Mr. and Mrs. Gallagher are visiting Johannas today, they had a chicken dinner. We had dinner together. Now, this will be all this time.

With love, Mother
After Olaf's death, during all the years that the Larson girls and their mother lived in Larksville, they were constantly coming and going, working wherever they could get work. Sarah Jane stubbornly held on to her home so that there was always a home base to which her children could return. She herself usually went to the Poconos or Atlantic City each summer to earn money to pay the annual taxes and get in the winter supply of coal. There was never a steady family income but all pitched in together. There was no set pattern. Someone was always working somewhere, coming home and leaving to work elsewhere.
Also, Mrs. Larson and her girls were well known in Kingston, as readily available to help out at weddings, parties or whenever temporary help was needed.
Sarah Jane Larson to Laura Larson.

February 6, 1920
Larksville, Pa.

Dear Laura,

Just a few lines to let you know we got your welcome letter and to say we sent up the collar and beads, but I would rather send you a good warm nightgown, but I can't at present but could later when the cold is all over, but you could buy one up there. I wish you would because it would keep you warm in bed and around the room, try and get one. Just now I need the money to pay off the water rent and start the New Year clear. I was back a little but now all is paid. Matilda is making a new dress for Lizabeth, white and a pink one. They look nice, crocheting lase for them, too, she is busy. I had a letter from Mary, too, she sent me $10 in one letter, and $5 in another. Now send all the clothes you can, it will be no bother to you, and have them out of your way. I am going to get you a few more waists as soon as I can so you will have more to change with. Tell me what kind. Did you get the red beads? Mary Gerrity was up and said it was too bad she didn't see you, but she would see you Easter. Now this will be all this time, we are all well at home.

Your Mother

I will write soon again.
Sarah Jane's prescription for avoidance of the flue, seen in this letter, reflected her experience with surviving contagious epidemics.

Laura recalls hearing about an early small pox epidemic in Larksville in which thirty-six people died and many were scarred for life in this very small town.

Trying to control this epidemic, the authorities established a primitive hospital on the mountain above the town to which anyone having the disease had to be taken. Nursing at home was forbidden.

People were not allowed to visit this hospital, known locally as the "Pest House." They were further instructed to stay in their homes when the "dead wagon" brought someone down to the town to be buried. There was the threat of arrest if anyone disobeyed and came out openly to view the wagon or to try to discern the identity of the deceased.

Sarah Jane told the story that one day she and her neighbor, Liz Blaine, hid in a coal shed out on the main road to watch the "dead wagon" go by. They planned to peek out of a knothole but when the wagon drew abreast of them, Sarah Jane stood boldly in front of the shed to "honor the dead" as she said. She stood quietly and no notice was taken of her.

No one in her family caught the disease. She had a theory that keeping clean was the way to avoid it. She therefore washed clothes and changed the beds daily. When her clothes line was seen full every day with clothing, sheets and blankets, the rumor spread that someone in the house was ill and she was hiding the patient. But all members of the family were accounted for and none were ill. She was convinced that her cleanliness had warded off the scourge.

She practised the same vigilance when the great flu epidemic of 1918-1919 struck and twenty million died worldwide, a half million of whom died in the United States. Again, the family survived unscathed.

Dear Laura,

. . . . The last letter I sent before the suitcase, I sent one dollar. In the letter you didn't mention it, so I thought maybe you didn't get it. I didn't see Evaline.

I was to see Mrs. Keating yesterday. Ellen is home with the quinsy, her two boys are idle nine weeks now and Elizabeth is killed working trying to keep the house in the telephone place. She said you could work there in the summer, $9 1/2 a week, she would get you in, and Margaret in, only not to mention going back to school, a Mrs. Carey is the boss, a very nice woman.

There are lots of people sick now, but not near us. John Scarf married a Hun in her church, and Lucy Wright married that old John Healey that had 3 wifes, regular tuffs.

Elizabeth (Keating) gets $13 per week but she is there 3 years, I believe, and Mary Connors just started and she gets $15 per week, in the neck, she gets 9 1/2.

Write soon and let me know what to do. The reason I sent you underwear is to change often and keep clean, that's the secret of not getting the flu, eat plenty of what you think is good and clean, if it was bread and milk. We are all well at home, and busy, even the baby (Liz Gallagher) is running, now going upstairs,

Mother

Matilda to Laura in April, 1920 - Members of the family all sent Laura what little money they could spare.

Dear Sister, Just a few lines with this money. There isn't much now happening here. I'm making a dress like Elizabeth's white one for the Bazaar which opens Sunday in St. Anthony's Church. I have some nerve, don't you think? The material is batiste. I'll tat an edging of light blue for it. I've been working on it every night this week till almost 12 o'clock at night . . . .

Eddie McGurk and Tommy McDonald were over to Johanna's the other night. They saw me by the window sewing, with my goggles on. I didn't know who they were, gone, never spoke if you please.

Well, I guess this is all at present.

Matilda
Written by Mary Larson from a hotel at Atlantic City, New Jersey to Laura.

Atlantic City
April 8, 1920

Dear Sister - I suppose you are wondering what is the matter with me or whether I have forgotten how to write. I didn't feel good lately so when I was through I went to bed. How did you enjoy your vacation? I was sorry we had to go Monday and you coming Thursday, but if we didn't get here for Easter it would be no use coming at all. They were all glad to see us back again. Catherine and I were down to Plymouth to the Stations, we saw Tom Feeney. Did you see him while you were home? What kind of hat did you get? I got a letter from Jue Bellen, I guess it was you that transferred it, wish he would come down, would like to see him. Was he to our house while he was home? It rained all day Easter Sunday. We had a hundred and seventy guests, all sitting in the parlor looking at each other with their best clothes on. You know there is always an Easter Parade so they were all dressed up and no place to go. We had our picture taken the Sunday before we left Bloomsburg. When I get them I'll send them so you can see what kind of bunch we had.

I will close, as it's after eleven o'clock. Tell that spinster friend of yours, now is the time to look for freckles. She better give her face a good rub to keep them off.

Write soon.

Mary

The spinster friend referred to Margaret Honor who did not share the interest in the opposite sex of most of the young girls. In 1930, she entered the convent.

Written by Sarah Jane Larson to Laura at East Stroudsburg. Agnes refers to a cousin Agnes Gerrity and Dan to Dan Prendergast, a former boarder with the Larsons.

Laura had asked Sarah Jane certain questions about the family to help her fill out an "Outline of a Study of the Self" required by one of her professors. This autobiographical material is still in Laura's possession.

April 21, 1920

Dear Laura,

I received your letter today. I seen you hadn't got our letter. Matilda wrote for me and her and I sent up two pair bloomers. I hope you got them all right. I have been very busy, too. Johanna went up country for a week and I had Leo to look after and I didn't have any writing paper, it seems we couldn't think of it when in town. Well now I have plenty. I had a letter from Mary yesterday, she is well. And one from Aunt Annie, Uncle Thomas is coming as soon as he can get here, to take a good job. Mr. Henderson asked for him.

Well, about the family, you're taking after Dad. He had a good memory, anything he read he remembered, could tell the dates and year and all about it, and his family was all industrious and clean, very prompt in all their dealings, wouldn't owe no man if they could help it, no consumption in either family as far back as we know. Me and my brother was left very young and don't remember anything about our parents. Aunt Annie would know more than me about them. I heard her say my father was a smart man. Laura, you know all about us as much as I do, so fill it out the best you can. You walked at ten months old and was trying to talk at 1 year old, and smart at 15 months, was weened at 1 year old. We are very fond of flowers and music. We loved both from birth on both sides of family, all healthy, hard working people. That's all I know, fond of quietness.

Agnes was down Sunday. I had a card from Beatrice, she didn't send her address. Had a letter from Dan he is in Butte now. This will be all this time. I suppose.

You will have all the news from Matilda. Write just a few lines when you can, don't worry, all is fine.

Your mother

This letter was written to Laura from her sister Johanna Gallagher who at the time was at home in Larksville. It describes Johanna's long time friend, Kathleen Saxe, as she considers life's options and gives us another opportunity to briefly view her daughter Elizabeth at an early age.

April 23, 1920

. . . . Kathleen (Saxe) graduates in June, she wants to take a business course. I think she takes book-keeping or something like it now. She goes to the sister school. She also wants to enter the convent. She also has a steady beau, a fellow with an automobile. Francis (Saxe) drove me out from Ambs, he said some of them wanted to be nurses and some of them sisters, so he didn't know just yet what would be. Martina (Saxe) and Francis are in the same class. Lewis (Saxe) and Francis are altar boys.

They are having a Bazaar over at the Polish Church. Matilda made a baby dress for it with trimming of pale blue tatting. Just like the Larsons, the Fair started Sunday night, she worked all day Sunday and Saturday afternoon trying to get it done. She had it ready for Monday night. (interruption) (Lizzie just fell off the porch). This letter is all mixed up. I will have to get busy and start to work. I see Margaret's mother (Mrs. Honor) quite often. We must go out the same days.

Good Bye,

With love,
Johanna

Written by Mary Larson to Laura Larson from Atlantic City.

The Bouvier
150 South Tennessee Avenue
April 24, 1920

Dear Sister - I received your letter yesterday and was glad to hear from you. I think your marks are fine, you have good methods anyhow, I think you'll change them a little when you get real kids, don't you? We are not working much at all. I only have 5 rooms occupied out of 20, and the weather is fine these last couple days. I go out walking every afternoon - nothing like Bloomsberg. I had a letter from the Cuban, he sent one of the pictures we had taken after Christmas. He wrote a couple of letters to Margaret after I left, wanting to know where I was, and wanted to come to our house. Ma said she would make a big fuss over him. She don't know them like we do.

Did I tell you I have a letter from Patrick Haggerty I'll send with this. He called poor Eddy a stump of tree, whatever he means. Catherine had a letter from Lew McCarthy, that's Ed's brother. He wanted to know if we were coming to Mount Pocono this summer. He said that Will and he were thinking of building a Dance Hall and Moving Picture House in the Village.

Will was asking him in his last letter where Catherine and I were, so if you see he has not forgotten us.

How is Evaline's marks?

I suppose she was not one of the Honored Four. How is it that they showed you yours? This is Saturday afternoon and I am supposed to be on watch.

Mary

Sarah Jane Larson to Laura. Uncle Thomas Curtis has arrived in Pennsylvania and the baby, Elizabeth Gallagher, has asserted her power.

May 2, 1920

. . . . Uncle Thomas has arrived. He lives in Carbondale. He was to see Aunt Annie. We will go up this summer to see them I ain't got much news. I hope you and Margaret will stick it out.

. . . . Well, I have the baby most all the time now, she is the boss of the house. Rummy is trying to be right with her to get all she drops. Well, this will be all this time. Write soon.

Your Mother

Sarah Jane Larson to Laura.

Larksville, Pa.
May 17, 1920

Dear Laura,

It was late last night when I got home, it being Sunday, I didn't have time to write my usual letter.

I was up to Uncle Thomas at Fairview, me and Aunt Annie. We had a swell time. Mr. Henderson took us out for an automobile ride all over the mountains. It's a beautiful place, such large buildings for the Criminal Insane people, all men. You wouldn't see one, a block from Aunt Ella's. Mr. Henderson is Chief Engineer at that place. They used us fine, not expecting nobody and they had a swell dinner and was dressed so nice, Uncle too. You got a strong invitation up to visit them when school is out, you will go up to see them and stay over Sunday. You will get lots of auto rides and then see Aunt Annie one night, and come home to rest.

Do you think you could manage house keeping for Matilda and John Burke if he don't go away? You can't believe one word he says. We will see later. Matilda is fixing the dress, it is almost finished. It will be nice to wear around with white shoes in the summer up to Uncles and you must wear a sweater, it's like Montana, so high. Did you get the dollar? This will be all this time. Write soon.

Mother

Written by Mary Larson still at Atlantic City to Laura Larson, probably in June when school was over and Laura was home in Larksville.

The predator, Evaline Simonson, had attracted the attentions of Tom Feeney whom Mary thought was a boy friend of Laura's. Maurice was a friend of Mary's in Mount Pocono.

The Bouveir
150 South Tennessee Avenue
S.C. Springer owner
Atlantic City, N.J.

. . . . "So Evaline cut you out! I thought she went with one of the Steele boys." He looked just as red as ever, you know how warm it is in the Plymouth Church. He surely didn't need any paint.

I'm going to send Maurice a card this afternoon, But I suppose we won't see them this summer. I'd love to have a ride on the log wagon again. It would be fine for you and Margaret to get down here if it was only for a month. I suppose Ma will want you to stay home and have a rest, what do you think you will do? We get $8. a week and then in July and August. Every hotel down here pays that much. That's better than Bloomsburg. Will close this time hoping to hear from you soon.

Mary

I don't know whether you can make this out or not, but it's my writing, can't do any better.

A letter from Uncle Thomas Curtis to Sarah Jane from Myrtle Point, Oregon. Evidently, things didn't work out for them, living with Mr. Henderson at Fairview, Pa., so they went west again, this time to Lawrence's and Thomas' ranch in Myrtle Point where they thought to stay and maybe take up land for themselves. The letter explains.

Myrtle Point, Oregon
December 16, 1920

To Mrs. Sarah Larson, Kingston, Pa.

Dear Sis and Family,

I write you these few lines hoping they will find you all in the best of health as we all are at present. We and the boys are very busy just now. We built a chicken house with logs 56 ft. long 14 ft. wide and we are going to build a 7 room log house - will start to get the logs next week. You can't get any lumber hauled here, the roads are too bad for 12 miles hauling. We are living in one room cabin 12 by 18 and little attic where the boys sleep.

We bought a cow on the 11th of last month and she calfed the next day, so we have all the butter and milk we want and we are raising the calf for beef, have 11 chickens.

Tom and Lawrence has 12 cows and 2 steers, 3 horses, all young, 11 coming in the spring, also they expect two colts in July. Me and Tom are going to town tomorrow if it don't rain. We just had 12 days and nights rain. We are going to town to get a turkey for Xmas.

We all send our Xmas Greetings to you all. We remain your Brothers, and sister and sons, Thomas and Lawrence. Mr. and Mrs. Thomas Curtis, Myrtle Point, Oregon.

Written by Laura to her mother in Atlantic City. She is home for the Christmas holidays and staying with Johanna and Leo in Ma's house, while Ma and Mary are working in Atlantic City. Joseph and Martha and children, Marian and Edward were living in Johanna's house next door.

Larksville, Pa.
December 30, 1920

Dear Mother,

This letter came from Uncle Thomas yesterday, enclosed. I just got your letter and your card to Johanna's from the mailman.

I bought a fountain pen with the money Mary sent for gloves. The ones I have are good yet and I needed a pen. Lizzie is climbing up the back of my chair now, mad because I won't give her the pen and ink.

Burke is on the bum since Christmas. He lost $200 gambling, he said when he came in at noon yesterday after being out all night, and without waiting for dinner, he went out to win it back, he said.

I'll finish the letter now. I saw the butcher coming down the road, so went out and paid him. He is going to Philadelphia tomorrow to some doctor and said he and his wife might go up to Atlantic City while they are there, so don't be surprised if you meet him. Johanna paid the insurance up till January 24th yeaterday, so everything is paid up.
Laura
A further explanation of the family housing situation in 1920-1921 follows, and explains much in the letters written then.
Joseph and Martha and their two children, Marian and Edward couldn't find a place to rent so Johanna and Leo Gallagher and baby, Elizabeth, moved temporarily into Sarah Jane Larson's house next door and allowed Joseph to move into theirs.
Money was scarce at the time and Sarah Jane was having a hard time to pay the taxes and other bills. John Burke was boarding with her and Matilda was working in the silk mill as a weaver.
So Sarah Jane and Mary Larson went to Atlantic City to work and Johanna took over their house. Laura was there with them, also, during school vacation.
Written by Johanna to her mother, who was working in Atlantic City. Part of it concerns itself with the offer of the coal company to buy the Larson home. The baby, of course, is Elizabeth and Mr. Gallagher was Leo Gallagher's father.

Larksville, Pa.
January 12, 1921

Dear Mother,

The baby is asleep so I thought I would get busy and write while I had the house quiet. I went down to see Boyle. He asked if you had the deed handy so he could tell just how much ground there was to it. Did you hear from him? I gave him your address. He said there was no hurry. I've been wondering if a person holds a mortgage, don't they hold the deed, too? I know when Mr. Gallagher was going to loan us the money to buy the old house, he said he was to hold the deed for security until the loan was paid. Maybe that is the way your deed is. I don't know, but, if you couldn't find it, maybe that's how it is. I think Mr. Boyle is a good, square man. I didn't care much for that Mr. Farrell, he put me in mind of the "whited sepulcuchers" of the bible. I am sending you Elizabeth's picture. I think they are nice. Stanley and Annie Gallagher were up for dinner on Sunday. Elizabeth still calls Laura. She is into everything these days. I lay on the couch yesterday she got the ink out and emptied the bottle on her dress and then threw flour all over the kitchen. She won't go near Joseph's unless I am with her and she would have a fit if I left her there a minute without me. I must write to Laura and the girls so will close with love from

Johanna and Elizabeth

Written to Sarah Jane by Johanna. Money was very short and Sarah Jane had taken a job in Atlantic City. The Saxes pay Johanna a visit and Elizabeth proves imperturbable.

Larksville, Pa.
February 10th, 1921

Dear Mother,

We received your letter, also one from Matilda and Laura this week. Her report came from the school, she has fine marks. I will send it up to her and she can send it to you.

Katie Ann and Frank were down on Monday and went back Wednesday .... They did a lot of shopping and had it sent up from the stores. They said things are much cheaper here than up there (Dushore, Pa.) She got a brown beaver plain shape hat turned up in back, for 68c, it looked good on her. We had a nice visit together. The children played outdoor all day today, the best they ever played together.

We heard them screaming and went out to see. Eddie was down in the mud of the creek and couldn't get out and he was crying and Marian was yelling as loud as she could but Elizabeth wasn't a bit concerned, she just stood there eating peanuts. Martha said Elizabeth knew it wasn't her brother.

We have 12 chickens and got 5 eggs today. We certainly have had a good winter, it is like spring now .... I took a nap this afternoon while Elizabeth slept. She is getting to talk better. She calls Elizabeth.

If the beads like you sent Laura aren't very expensive, send me a pair, they look good with my blue serge dress. We just had our supper - we had soup for supper.

Rebars are working away at the hot house. They are going to have flowers for Easter. Elizabeth was pleased with the brush and beads. I got her a broom on Christmas. She has the five dolls yet. I will write a letter to Laura now, it won't be so long till she is home for the Easter vacation. It comes the end of March, write soon.

With love, Johanna and Lizzie

Written by Laura from East Stroudsburg State Normal School to her mother who is working for a family named Brown, 17 S. Annapolis Street, Atlantic City, New Jersey. Class dues went a lot further in those days.

East Stroudsburg Normal
April 10, 1921

Dear Mother,

I received your letter last night with the five dollars in it. I'll put it aside for my class dues, they are $20. this year. That includes the cost of our caps and gowns, rings, class book, decorations, and either a banquet or a picnic.

I didn't hear any more from Aunt Annie about the dress. She wants one of my pictures so I'll send her one and ask about it. You are to keep those pictures. I had six, sent two to you, one to Johanna, one to Margaret (Honor) one for Aunt Annie and I might send the other to the boys. (Lawrence and Thomas) If Aunt Annie gets the dress I can go down some weekend and see about getting it made.

I only saw Maria (Larson) once while I was home and she didn't mention anything. Mame (Willie's wife) said I didn't even come in to see Aubey (Olof) and he was sick. I was talking to Mame and Willie and they didn't tell me Aubey was sick. Willie looked fine, so did Mame.

What do you think I outht to do to get a school? Let me know where you think you'd like to live. I don't like to ask Mr. Baker to give me references for a New Jersey school after Pennsylvania State has paid my tuition for two years. I think this next year will see our salaries raised so that they will be as high as other states. In Harrisburg the state has an agency for placing teachers and it is free for Normal graduates. I'm going to apply at Larksville, too. Maybe next fall we'll be glad to live there. Mr. Baker doesn't want us to take a position because it's near our back door. He wants us to get out and look around for something good. Some girls from Mt. Pocono told us that Ed Hooker died in an insane asylum in New York. They live right near there, so it must be true.

I'm sending my marks. They were sent home and Johanna sent them back to me. I get a card of my own, the same as yours. C is what nearly everyone got in teaching. I know of one C+ and some Ds. Write soon again.

With love,
Laura
So ends the correspondence between Laura and her family while she was at normal school from 1919 to 1921.
No letters survive from the period 1921 to 1926. Though this journal is of course not a family history, some sketching of that history is needed to put the next letter in perspective.
Willie continued to live in Larksville and served as chief of police. Tom still held his Oregon ranch but Lawrence had returned for good at Christmas time in 1925 and lived at home with his mother and Mary. Joseph left for Reading, Pennsylvania in 1926 where he would eventually marry Edith Kernan and raise a daughter Betty Jo. Johanna and Leo Gallagher still lived next door with their daughter Elizabeth. Matilda had married Ray Jones, a carpenter and contractor from Askam, Pennsylvania and they lived there, about eight miles from Larksville. They were to raise four children, Mary, Raymond, Aleatha and Billy. Laura taught grades 6 and 7 in the Larksville School for five years.
Laura had met Frank Rooney, a railroader, from nearby Kingston, Pennsylvania at a church dance there in 1923. Their whirlwind courtship ended in 1926 with their wedding which is what prompted the mailing of the next letter in this collection.
It was by Thomas Curtis to Laura. While the newlyweds were honeymooning at Prince Edward Island in Canada, Thomas came East for a visit and left behind a set of ice cream dishes as a wedding gift.
Coquille, Oregon
August 25, 1926

Mr. Frank Rooney, Kingston, Pa.

Dear Niece,

We received your letter and picture and we like it and it's real good and we like the looks of your husband, Frank, also and we both wish you good luck and Best Wishes and Happiness in the future.

Laura, we took the ice cream set up here to Oregon in 1911, took it to Pennsylvania in 1912, took it to Butte the same year again. Then in 1916, back to Pennsylvania again and when we was going to Butte again in a new year at 1917, then back again to Pennsylvania 1920, that Fall going to Butte again. Ella say, now we give that ice cream set to Laura, we won't take it to Butte any more and it will make a nice wedding present for her.

When we got married it was a present from our Groomsman, Anthony Shoulin, who was a great friend of mine and the night we was married, Shoulin was running a hotel and he gave us the wedding supper. Then we had another wedding supper at Ella's place as she was running a Boarding House and had 35 men boarders. This was a big affair, it lasted two or three days.

You had a good crowd so it brought to mind ours. We gave Tom some of the wedding cake. Tom said it was good but it was very small but we made it go a long way here. Laura, try and get a girl for Lawrence, would like for him to be the next to get married.

Tom went up to the ranch Monday, will be back Saturday or Sunday next.

When you go up home give them our best wishes and tell Aunt (Annie Coursey) we'll write to her, hope she is well. Laura, we'll write to you again some time. We are trying to sell the Rooming House and go back to Butte again. They ant much in it, just getting by.

Now will close with love to you both. Ella joins, we remain your Uncle and Aunt

Mr. and Mrs. Thomas Curtis,
Coquille, Oregon

P.S. I always will be pleased to hear from you both.
The set of ice cream dishes continued its many wanderings and today resides with Mary Rooney Byrne in Pickerington, Ohio.
The dishes were only used on occasions of state and the Rooney children were strictly forbidden to handle them. Imagine the surprise of Laura's son, Leo, when, in 1958, he entered his mother's house on Jersey Avenue in Morristown, New Jersey and found his oldest son, Lars, aged about four, standing on a chair washing these precious and fragile heirlooms at the kitchen sink. When he drew his mother's attention to this heresy he was told, "It's all right, he just wants to help."
From Laura Larson Rooney to her sister Mary. Mary was living in Miami, Florida, with her husband Leonard Wirtz, a yacht captain whom she had married in 1930. Laura and Frank were living in Scranton, Pennsylvania where they had had four children: Frances, 1927; Leo, 1928; Sarah Jane, 1929 (d. 1930); and Mary, 1931.

The Great Depression had deepened and there was no work on the railroad for Frank for two years. To make ends meet he peddled a wide variety of goods which he purchased in the wholesale district in New York City. Free passes for him and Laura on the Delaware and Lackawanna Railroad were an asset.

Mrs. Landers was the name of Frank's mother after her marriage to her second husband, Floyd. Catherine Burke was John Burke's niece, fresh from Ireland. Kate Corliss was a retired laundress from the Marshall Field home in Chicago and a High Works neighbor.

Scranton, Pa.
December 18, 1932

Dear Mary and Fritz,

This is just a little remembrance for Christmas, with best wishes for the holidays from us all. I was talking to Ma on the phone last night and she said she was sending you a currant loaf. I sent you one last year but forgot to ask you if it ever landed and in what condition. I didn't bake yet for Christmas. rs. Landers is down Wilkes Barre helping her brother Leo's wife. They have a baby 17 months old, and twins 6 months old and one of the twins, blind. You can imagine how busy it is down there.

Catherine Burke is down home now. I expected her, Delia and Lawrence up today, but it snowed hard and I guess they decided to stay off the roads.

Matilda's baby is sick and they are all sick down Haggerty's where Johanna is working. Val has a new baby girl and two of the others have scarlet rash. This is a very sick letter, but that's all the news.

We are all fine here at the house and hope you both are, also. I didn't get to New York on account of Grandma Landers and Johanna both being busy but sometime, when I go, I'll look for those silk things. Frank wouldn't know just what, and they aren't on the list he has. I'm going down the first chance I get. Little panties I bought for our baby (Mary), I bought in Scranton 25c apiece, I saw down there (New York), the identical brand, for 75c a dozen. I had just bought 3 pr. and if I waited, could have had a dozen pair for the same money.

I was over Kate Corliss' this afternoon and she was asking about you. She made tea and had some nice fruit cke. She is locked in with the snow and is very nervous. She imagines someone is trying to steal her chickens at night, or break in, so I gave her Frank's police whistle to spread the alarm, if anyone ever should.

Last night she more than blew on it in the middle of the night, and got the Ruddys, Reaps, Gilboys, McCormicks and McNultys, all up there on the run, and what was it, but a great big dog walking around like a person. We never heard a thing, and everyone else up.

I'll close now with love and a Merry Christmas and a Happy New Year to both from us all.

Laura

From Sarah Jane Larson to Mary and Leonard Wirtz in 1937. Laura and Frank Rooney had been to Miami to visit them. The Rooney children, Frances, Leo and Mary had stayed with their grandmother in Larksville.

Larksville, Pa.
July 25, 1937

Dear Mary and Fritz,

Laura and Frank just got here with all the news about their trip, it will take one year to get over it, so mutch to talk about, thare delighted with thare trip, the children was very good.

I had them to our church picnic. I tuck a basket, we Had a good time. I enjoyed it very mutch, it put me in mind of old times and Agnes (Gerrity) was here to but I didn't bring her so she got mad and went home. Lawrence is over in Towanda at Kate Saxe for over a week or more. They are starting to work at the Kingston (Colliery) August the first so I don't know now when to go to Atlantic City. I like to go August 15th as thares a cure in the water that day, they say, so I could go a few days ahead and be there. Many thanks to you and Fritz to make my trip. Laura gave me the money you sent, 25 dollars, so I can go anytime ime ready. Now this will be all this time. Will write soon again.

Your Mother

P.S. Whenever you get a chance to come, come. We are all well at home and wishing you the same.

This is the onely stamp I had, so let it go - Ma.
In 1938, Johanna and Leo and Elizabeth Gallagher had moved to Myrtle Point, Oregon to join Tom on the ranch. Laura Rooney and the children went to visit them in the summer of 1939.
Letters in this journal underscore the fact that courage or "currich" was an important characteristic prized by Olaf and Sarah Jane Larson and instilled in their offspring. Laura was not to be deterred by the many more cautious souls who warned her about the perils of taking a three thousand mile trip with three small children, aged twelve, eleven and eight.
The cards and letters which follow pertain to that trip.
The first is a card sent from the train at Cleveland, Ohio on the way west.

July 17, 1939

Dear Frank

Frances said it's not so bad going to Oregon. She and Leo were awake most of the night looking out windows at Buffalo, etc, but Mary slept right through. I didn't get any sleep as the train was crowded and I couldn't stretch out. We are coming into Cleveland soon and I'll ask those girls we sat with last night, to drop this off. Train is on time so far. We needed all those blankets and more. (Frank had gotten the blankets for them from the porter before they left Scranton) if we had them. Leo is still reading the joke book. Mary minding her doll and Frances taking in the sights.

Laura

The next card was written as the train bearing the family approached Chicago.

Will mail this, if we have time. A bus meets this train (Parmalee - same as baggage) and takes passengers to Union Station. Everyone is friendly. Fran and Leo are playing cards with the man behind us and I've been talking to Ticket Agent's wife from Cleveland. They've made up with everyone.

This card was sent from Laura to Frank from their stopover in Chicago.

Changed my mind about going to Dares and will leave Chicago 9:00 P.M., reaching St. Paul in morning. The passenger agent here told me I'd have 35 minutes in St. Paul to have pass made good on faster train (he thinks it's possible on account of children). If not, have to wait in St. Paul until after 10 tomorrow night. Dares live 38 blocks from stations and its pouring rain, so I thought it best to get sleeper section (4.65 upper and lower section) and go on, taking a chance on being allowed to continue. If not, we'll make the best of it in St. Paul and enjoy the day. Everyone has been wonderful so far, especially the Candy Butcher. He said he'll see you and give you our regards.

The above card was unsigned but surely Frank knew the sender. He was staying at the Railroad YMCA on Lackawanna Avenue in Scranton, Pa. while his family was away. They continued on their way to Butte, Montana where they stayed a few days with Uncle Thomas Curtis and Aunt Ella, who lived in a neighborhood containing many of Finnish extraction, before going on to Oregon.

A card by Laura to Frank after leaving Butte, Montana.

I'll write when I get there. The apples are red ripe here on the trees, and tomatoes. We stayed 48 hours in Butte and enjoyed every minute. They are both well and went on a picnic with us, and to the station, but Uncle Thomas doesn't seem as well as Aunt Ella. McBrides said he hasn't been well this summer, but, after being on a picnic with us all day, he went to a Hibernian meeting when he got home. He took Leo all over with him, and explained the Irish cause, so Leo would grow up knowing what the Irish did, "Little Mary" was their favorite.

A card from Laura to Frank toward the end of the trip.

Marshfield, Oregon

Arrived here at 6:25 A.M. - July 24th, 1939 and now waiting for bus to Myrtle Point, scheduled to leave at 8:15 A.M. Leo said "If Daddy don't figure out the way back without all these layovers, I'll stay out here." There's a sign in the restaurant - "The fish you eat here today slept last night in Coos Bay." We crossed Coos Bay on a bridge early this morning while children were asleep. Mary asked me if I had seen any fish while crossing, and when I said no, she said, "They must all have been asleep."

They are fine, still playing jacks, with people watching game. We are not TOO tired, but it has been a long trip. This is beautiful country, and people all pleasant and nice.

Part of a letter written by Frank to Laura and the children in Myrtle Point, Oregon.

On Train #7
July 24, 1939

Dear Laura,

I'm working the train you went away on. The Candy Butcher said you were OK and met a lot of people on the train. I'll stay in Binghampton tonight, tomorrow go to Scranton, pay the insurance and dues, get a new hot water boiler (for High Works house). I don't think I'll have much left to pay taxes this time. I'll pay all the outstanding ones, anyhow. I suppose by this time Leo is a full fledged cowboy. The Candy Butcher thought our Fran was a swell looking, healthy girl. Tell them to drink lots of milk out there, it got raised 2c a quart here. (other sheet missing)

Written by Laura Rooney to Frank in August, 1939 from the ranch in Oregon, planning to start back home to Pennsylvania.

Frank met his family in Chicago and continued with them to the 1939 New York's World Fair. Leo always remembered his father sending him down to buy a newspaper from a wildly shouting newsboy in Chicago. The two word headline covered the front page, "War Declared." It was the start of World War II in Europe.

The front page of the letter is missing. The remainder says:

. . . . when I know just what I'll do, I'll let you know, and you can make your plans as to where you'll meet us.

The D.L. conductor between Binghampton and Buffalo, punched the kids' pass home by mistake, so he made a notation of it on pass, and signed his name. I won't care if we get in a mixup there, as we could easily walk from Buffalo, after all the practice we're getting out here.

The train that leaves from Marshfield, Oregon at 7:00 P.M. each day, is the only one in the day. All the others are buses and necessitate frequent changes and delays and layovers, before reaching Eugene, Oregon. This train has sleepers on, goes to Portland direct withoug changes, and lays in Eugene 3 hours during the middle of night. The only drawback is that I'd have to supplement the pass, with tickets between Marshfield and Eugene and might have to pay full fare for Frances, and 1/2 fare for the other two.

I'm glad you got the boiler in. I think you did well with the bills. We stopped at the mailbox on the way home from the beach yesterday, and was Mary thrilled to get a letter from Anna Mae Greeley. I was glad she did, because she's been writing to everyone and was getting hurt because no one was answering even you skipped her on the card. Florence McNulty wrote her a letter, too, so she's all fixed up.

They are getting up a card game and want me to fill in. I guess that I've told you all that I know, anyhow I'll keep on writing so you'll know what we are doing. If I leave on the 20th, you'll know the morning of the 21st, but I really don't expect to go that soon. When would it suit you best for us to come?

Leo writes:

Dear Daddy,

I am having a fine time in Oregon, riding the horses, and milking the cow. I often wonder how you are getting along. We went to the beach yesterday at Mandan, and I was in the ocean. I was out hoeing the garden with Uncle Leo today at 7 o'clock.

Your son, Leo

Then Frances writes:

Dear Dad,

Yesterday we went to the beach again, it was the second time we went. Elizabeth (Gallagher) is home and she went with us. How is everything in the High Works? Is it the same?

We have a bed on the porch and are to take our turns on it. I didn't have my turn yet. Mary and Aunt Johanna are taking their turns tonight. Well, I have to go to bed now.
Your daughter,
Frances Rooney
In May of 1941, Frank Rooney, aged 37, died from peritonitis following a gall bladder operation. This tragedy brought forth many letters of condolence, some of which have been saved and appear in the booklet.
The first is a letter written by Laura to her niece, Elizabeth Gallagher, who has just graduated from Nurses' Training in Astoria, Oregon.
1228 Stanton St.,
Scranton, Pa.
June 12, 1941

Dear Elizabeth,

We are gradually getting down to writing, etc. and you might not have read the letter we sent to your mother (Johanna was working in Port Blakely, Washington, having left the ranch where she and Leo had been living with Tom and Kathryn Larson), so, I'll drop a line to you.

Things happened so fast, we still don't realize what struck us, except that we know that we have lost our best friend and standby in this life. Frank was with us through thick and thin and it's hard to part with him. His idea was to get the operation over with, and get back to work.

I never knew him to sick a day and that's what makes it so hard to understand. He left here May 8th at 10 P.M. in the best of health and spirits, for work and on the way to Elmira, he took an attack of indigestion, he thought. The pain became severe, so they had an ambulance meet the train at Elmira and he was taken to St. Joseph's Hosital, there. The doctor there treated him enough for him to come to the Moses Taylor Hospital in Scranton. (This is the Delaware Lackawanna and Western Railroad Hospital and any employee who collapses on a train wile working, must be cleared through this hospital before being allowed back to work).

He was in the Moses Taylor Hospital for 10 days, under observation, and all during that time, he said he felt well enough to go to work. They were very thorough with all kinds of tests and x-rays, and they finally decided to operate, as there was infection in the gall-bladder, and if not attended to, might spread to liver and kidneys.

I wanted Frank to come home and go on a strict fat-free diet, but he was convinced that the doctors knew what they were talking about, and he wanted to get cured, so he'd never take another attack at work.

We thought he was getting along good, until Saturday, the doctor asked me if I hadn't noticed that Mr. Rooney was much sicker than he ought to be. I said I had been a little frightened when I saw the stomach pump on him Friday, but I thought that was routine, as I knew of other patients it had been used on to get rid of the gas. (it just never occured to me that Frank could die).

His lung collapsed, and finally the kidneys ceased to function. He was anointed Saturday night and the stomach pump was never disconnected until he died. If we had thousands of dollars, he couldn't have had better care, feeding through the veins, blood transfusions, and everything, the nurses and doctors in constant attendance, but nothing seemed to have any affect. The death certificate said peritonitis. The doctor said, the more he sees, the less he knows. Before the operation everything was favorable, and no trouble expected, but all of a sudden, everything started going wrong.

The carnations were lovely, and arrived while Frank was still conscious. He told the nurse about you graduating. It was nice of you to have the mass said Thursday morning. We got mass cards, sympathy cards, etc. from everyone and letters from all over. The railroad men felt bad and some of them didn't work for awhile when it happened. I heard from Margaret Muldowney, Alice Budd, Dares, Helen Viavada, McCrones, Delia Byrne and all up and down the line, the people were so shocked, they didn't know how we stood it at all. Mrs. Reynolds wrote a lovely letter, and Margaret Honor, the Larksville teachers came up, all the Simosons, Margaret Kelly and Mary Honor, John Burke, Camilia, Delle Burke and Mrs. Roart. The Brotherhood of R.R. Trainmen and Ladies Auxiliary stood by. We didn't have to rent even one car to go that long distance to the cemetery. The trainmen were pall bearers and furnished their own car.

I'll write again, later.

With love,
Laura and the kids.

Aleatha Jones is here with us now, also Mary Wirtz.
Though the Rooneys were living in the house built by Tom Battle in Scranton, Frank was buried about twenty miles away in Pringle Hill, Kingston, where both the Rooneys and Larsons had family gravesites.
Written by Johanna Gallagher to Laura and the children.

A short time after the Rooneys left the ranch in late August of 1939, Kathryn Ambrose, a friend of Johanna's from Larksville, came to visit her on the ranch. Shortly thereafter she married Tom Larson. Later, Johanna and Leo had left the ranch to seek work in the ever enlarging "Preparedness Program" brought on by the war in Europe. They were living in Port Blakely in Washington state.

Port Blakely, Washington
Saturday - 9:30 P.M.

Dear Sister, Frances, Leo, Mary,

Received the sad news of Frank's death about 6:30 this evening. As Elizabeth said, too, it is hard to believe. As you know, your trouble is our trouble. Leo said he thought it was the worst news he ever got. Elizabeth said it (the gall-bladder operation) would be serious, but I didn't take it in, as how many frail people and robust people, too, are being operated on and pull through, so, when I wasn't hearing from you or the folks, I felt "no news is good news."

Leo did not go to Astoria (for Elizabeth's graduation from Nurses' Training) and I left Astoria Sunday afternoon to stay a few days with friends in Tacoma. Elizabeth did not know my address in Tacoma and thought it would be too much of a shock to send a telegram to Leo, as he did not know that Frank was sick, and he was in a very nervous condition when she saw him last December, but is much improved now. I don't seem to have words to tell you what we think and feel. I was always with you in other trials, but they could not be compared to this loss.

Poor Frank, he was so good-hearted and you were such a happy family. We wish we could be of help to you.

I was glad Elizabeth thought of sending the flowers. She said that night, "The Rooneys have been so good to me." She also had a mass said for Frank in Astoria.

Wish we were near to be with you and could be of help or confort to you. My thoughts have been with you all, all week, but I was thinking that everything would be all right.

Love to you all, as always,
Johanna and Leo

(Johanna added a postscript) Tell Frank's mother for us, that Leo and I are sorry she had to stand this sorrow in hier life. Our thoughts are with you all., just can't realize that what has happened in so many other families, has struck at home.

Written by Leo Gallagher -

"I am sorry, Laura, and Frances and Leo and Mary."

Written by Tom and Kathryn Larson to Laura.

Myrtle Point, Oregon
June 22, 1941

Dear Laura,

I can scarcely find words to express how shocked we were on hearing of the death of your dear husband. I can understand what a terrible blow it must have been to you and the children, and pray that the "Sacred Heart" will confort you in your grief. If there is anything we can do, please let us know, and if ever you feel that you would like to come west, you and your family will always be welcome. There is plenty of room and I'm sure we can raise enough food for us all. I am hoping that sometime Johanna and Leo will come back, too, as they are getting older and will find it harder to get along, and earn their way working in the city.

We haven't much, but are willing to share with you all. I wish Mother and Larry were here. Tom says that was always his plan, to make a home for you all here on the hill. I know you and Mother are good soldiers in taking hard knocks. In fact, I think the whole family inherit an optimistic temperament from Mother Larson. If only I could absorb some of that optimism, it would greatly increase my happiness.

Tom is still working with the hay. We have had so much rain, I'm afraid it's about ruined. The garden is growing fine, thought, so I guess the rain is a blessing after all.

Love and best wishes to you
all. Write soon. Thanks for
the picture of Leo.

Sincerely,
Kathryn

Kathryn wrote the above on Tom's letter.

Dear Sister,

I received your letter yesterday, that is certainly a hard blow, Frank being so healthy and young, but, as you was saying about Ma being a good soldier, you will be one, too, and carry on. I wish you were all out here. I would be so happy to help keep things going.

I had a letter from Johanna. Leo is working in the Shipyard. I have a roof on the new house, its so much bigger than the old one, so there is plenty of room for all, and being a new country, it's a good place to be. So, whatever your plans might be, or your troubles, if you think I can help, I'll be happy to do all I can.

Your brother, Tom.

Written by a friend for Aunt Ella Curtis from Butte, Montana. Uncle Thomas Curtis had died.

520 E. Galena Street
Butte, Montana
June 28, 1941

Dear Niece and Family,

Received your letter with the sad news of your husband's death, it was a shock to hear. He passed away. I send my sincerest sympathy to you and children and hope you will be able to keep up for the children's sake. You have something to live for and not be left alone like I am, as God does what is best for the future although it's hard for a time to believe it is right.

Laura, I cannot write so I am having a friend write as I can only sign my name. It makes it hard for me as I cannot answer only when I have someone in.

Write soon and I will answer as soon as I can.

Love to all
Aunt Ella Curtis

Written by Johanna and Leo to Laura and children.

Port Blakely, Washington
June 6, 1941

Dear Sister, Frances, Leo and Mary,

Am thinking of you it seems, every minute and different times, Leo will say, "I was thinking of the Rooneys."

Yes, it was hard for Frank to leaave his family when he loved and enjoyed them so, and them so young. I felt when Elizabeth got in her senior year at high school that I would not complain if I was called out of this life, as long as I had been spared to be with her to young womanhood. Dad felt the same about you younger children. He said to Mary Gerrity once that he would like to see you a little older. But it wasn't to be. He was 63 and working in the mines and all crippled up with Rheumatism.

Elizabeth's Oregon State Board does not come up till October 1st. They get a permit to work when they get out of the hospital, but have to be in Portland October 1st for it.

I heard the State Employment Office advertise on a Radio Program for married teachers, or ones who had previously taught, to teach "vocational work," I thought of you. I don't know if you would consider coming west, but Mrs. Poole said there is a shortage of teachers. I know Mrs. Wienck's next door neighbor in Tacoma has 2 children aged 12 and 14 and has taught all along, only taking time out whan they were babes, and her husband is a railroader also. It seems quite different in Pennsylvania unless conditions have changed.

Your letter encouraged me. I am glad you are reconciled to "God's Will." How is your health? Have you been feeling badly, that you were being treated, or were they just precautionary treatments, or repair work?

Elizabeth received a belated congratulation from Sister Vincent DePaul. She is over all the Diocean Schools and is Helen Gallagher's aunt. The Sister in charge of hospital said she wanted to tell me that they approved of Elizabeth's conduct and choice of companions and strength of character and felt she could use it to keep some of the weaker ones from going to excess, if she would use it. Also, that she knew how to attend to her own business. Well, my beloved. We know one of Lizzies weaknesses, don't we, she likes to eat to excess. I did, too, when I was her age and everything tasted so good to me. Mary Larson would nudge me, as we sat on floor in mill and ate our lunch and I was saying how good the bean sandwich tasted. She didn't want the ones nearby, I guess, to know we were eating beans.

Love to you all and write when you can.

Johanna

Hello Frances, Leo, Mary and Laura, this is Leo.
Many more letters of sympathy after Frank's death have been saved and are included in Laura's private papers but not reproduced here.
Written by Sarah Jane Larson to her grandchild, Elizabeth Gallagher.

January 7th, 1942

Dear Elizabeth,

Just to let you know we received your letter and money all right and didn't expect it. Your mother sent 10 dollars and you had sent 5 Thanksgiving. Well, in all, we had a wonderful Christmas, all the Rooneys, and Jones were here and the Gallaghers, Uncle Stanley and his wife and Aunt Mamie, Maria and her husband and baby and John Burke, Camila - and we all had a good time eating and drinking and showing our presents. I got new shoes and stockings, Laura got a housecoat and slippers and 33 dollars in money. Mrs. Renolds Carr sent me $5 to get toys for Laura's children, so I gave each of them a new dollar and got Mary a doll and keep the rest.

Matilda got them swetters and made the girls new dresses and new hats. Aunt Mary (Wirtz) sent them a Xmas box, too, with lots of nice things. Matilda had a man to make a blanket for Frank's grave, green with red berries, it looked grand, a reath for the baby (Sarah Jane). We didn't want Laura to do it, she's quite busy with the store (in High Works). It keeps her mind occupied a lot. We are all sorry for her, you know, heart felt sorry, but we try to keep our Sunday faces on when she is around, and we are helping her all we can in every way, that's all we can do, it was too bad, we know.

Well, Elizabeth, I thank God you finished, that is something that can never be taken from you, and a credit to all the family.

Love and best wishes,
Gran Ma

This letter includes a description of a visit to the Rooney family in Scranton where they had opened a small grocery store in their home. Elizabeth had begun nursing and was planning to become an Army nurse.

Larksville, Pa.
May 13, 1942

My Dear Elizabeth, I want to thank you. You made my Mother's Day so happy. I felt as though I could spend a little on myself without pinches for this thing and that thing. I can't tell you how happy I was, going to town and got what I needed. I got 10 yards long cloth for nightgowns for summer, two pair stockings and 3 suits of underwear and gloves and earrings.

Matilda bought me a dress and Laura gave me 30 pound of sugar. Ray Jones tuck Matilda and the children and I up to Lauras for dinner. Lawrence was up there so we had a nice visit and dinner, and I got ten dollars from your mother, 5 from Mary and 5 from Catherin and Thomas. So you can see had enough to blow myself. I got a quart of paint for Lawrence's room and new shades, and I cleaned out his closet. They was a lot of junk in it. Your desk is still in my parlor all set to go when wanted. You know I didn't expect anything from your mother, sent so much. Tell her I got her mail and money all right but maybe she didn't get mine. She never menchin anything. I said in the letter, it was funny I told her all the news but not about the money, one time it was in a small envelop and another time folded up very secure in paper o.k.

Well everybody around her are well, all your girl friends as got baby about the same age, boys rideing bikes out in front of the old house, mothers all visiting.

Mary Lahart, Hanne Guido, Lola and Marie. Ralph seems a little better now. This will be all this time, quite busy just now cleaning the house, but you can be sure of my love and best wishes forever.

Ma

Written by her Grandmother Larson to Elizabeth Gallagher, who is by now in the army and stationed at Camp Carson, Colorado Springs, Colorado. She's a 2nd Lt. ANC.

Sunday - October 18, 1942

My Dear Elizabeth,

They tell me you are going over, if you do, you might see Leeds, thare's where I was born, England, not that any one of my relatives are liveing. . . . .

I am sending you a boka of my flowers, house plants I've got quite a few house plants all kinds.

I realy don't have much to say as the girls are doing all the talking now. We don't see Dalia Burk, she's mad at Lawrence but she was to her Uncle John's the October 10th was his birthday and she fetched him a quart of wiskey for a presant, I will try and get her address.

Meria Nice is moving to Hazleton near his work, and Mary Lahart is comeing next door. I don't know her husband's name. They have 2 children, boys. Anna Guido's husband is still at Mt. Alta getting treated for the lungs. She stays home, works by the day.

Lola ant so well, her mother does her work, they have one child, Georgie.

All our boys are gon to the Army, even to Tom Larson (Willie's son) and Happy McGowan, that's John's nick name, and Tom Fogarty's boy, a good singer like his father. I here from the mountain, thare all fine. Mame would like to have your picture in uniform too, her brother Tomey has a son a Dr. in the Army - Dr. Healey.

Wouldn't it be nice if your mother would come back here. Mrs. Dare wants her to come thare (Chicago). Vane Dare would get your father work. They would be happy and company for one another and Laura needs her, too. Laura's children are grand, too, and helps her all they can. Thay realize thare loss keenely, we never menchin Frank to them, we spare them all we can, or to Laura.

Joe Gibbons and Lawrence are gon to Towanda for a few days. I have a lot of canning done and jellys, catsup, chili sauce, but its hard for me to get out, quite lamed and feeble 79 years old my last birthday 15th September, 1963. So this will be all at present, wishing you all the luck, I mean your share of luck in the wourld and I hope and pray that God will Bless you.

Your Grand ma

Written October 25, 1942 by Sarah Jane Larson to her Grand daughter Elizabeth Gallagher who was overseas with a 50 bed unit formed in Seattle (50th General Hospital).

Dear Elizabeth,

I received your letter yesterday, was glad you got the sample of my house plants. I have beautiful flowers, both inside and outside but that's all I can do outside. I'm quite feeble on my legs but I ant sick but very little would make me fall. I have to be careful. I'm kinda shaky, not able to go mutch but I manage to keep house for Lawrence and myself. I showed him the letter. He said when he left Oregon, he thought Thomas shud pay the tax for the use of the land, but being as he didn't why let it go, he won't be there, so now that's that.

Is Aunt Ella Curtis living yet?

Well, Mary sent me 20 dollars tored a new coat, she sent it to Matilda so we looked the old coat over and desided to send it to the cleaners and it would do this winter and I bought a lovely black dress instead. It's beautiful. I'm so happy, it's grand and I have nice shoes new and kid gloves and hat and Mackulas Meddle for my neck and I have pure white hair and red face so you can see I'm natural.

All the family are well. I would like to know how your mother feels at this time, but hope for the best, with God's help we will win. I guess your mother feels as other mothers feel.

Yours truly,
Grandma

Letter #45

Written by Sarah Jane Larson to Laura on April 28, 1943, just before Laura and the children left for Winslow, Washington. Sarah Jane thought that Laura blamed the High Works house for the things that happened after they moved there - While living there, Frank died as well as their baby, Sarah Jane.

Dear Laura,

As I was setting here I thought maybe Mary Ann McNulty might say to others, as she said to me, that the house in the High Works wasn't lookey. My Grandfather and Grandmother both died there with old age, Aunt Annie Coursey's tow sons had weak lungs, inherited on there father's side. Thare father had a hamerage before he died, he had tow, for I was there all while he was sick. Tom Coursey besides being hurt in the mines when he lived in Greenridge, Aunt Annie tuck him to take care of him home. Well, Steve had a hamerage inwardly for I was there, so did Mike, too. It was in thare family and they all drank heavy and tuck no care of themselves so don't be putting the blame on the house.

But Frank's case, we didn't know what happened, I didn't know, it was so quick and he was so happy, but the house didn't hurt anybody.

I had a telegram from Elizabeth with a ten dollar Easter present saying love and best wishes for Easter but it went to Plymouth instead of Kingston P.O. She is still in Colorado. I got a half pound tea today in Livenstons and coffee too, so I guess this will be all this time,

Love to all yours
Truly,
Ma

P.S. I have been going and comeing up there all my life. I was liveing in that house when it didn't have a roof on, only one side. I lived with Battles when he was building it.

Written by Laura Rooney to her mother from Winslow, Washington, where she had found work in the shipyard as an electrician.

Peanuts was the Rooney's family dog left with Sarah Jane when they went west.

Sunday
June 27, 1943

Dear Ma and Lawrence,

This is something towards Peanuts board. I made $57.95 last week, worked 54 hours. I'm glad I got to see Bremerton Navy Yard. I still have the Navy tie, or sailor tie, that Tom sent from there in the last war. There are sailors right here in our Winslow Yard, too, already assigned to the boats before they are finished. They are working, and learning, too, so they'll know all about the mine-sweeper when they sail out.

We had a restful day today, didn't do much but go to mass. Leo and Mary are going to the Post Office tomorrow so will mail this.

Frances works in the Yard Canteen six hours a day, so we see each other often. Leo, not being 16, can't get anything in this state except berry picking, etc., but he minds Mary and they have made friends with children around. We get home from work about 4:30 P.M. Leo swims every day and fishes in the evening, he's as brown as an Indian.

There's so much we could write about but it seems we're always in a hurry. Johanna and I went shopping in Seattle last Monday after work (the stores are open until 9:00 P.M. on Monday and Tuesday) and we spent so much time picking out a good place to have supper, that we didn't get much buying done. The supper was good, though, and the night ride on the ferry nice. The Lights are lit all over the ferry etc., no blackout, though maybe they are dimmer than usual.

With love,
Laura

"The Deacon" as Leo Gallagher was known in Winslow first got Leo Rooney a job washing dishes in a restaurant in Winslow and then working from 2:00 P.M. to 10:00 P.M. at the same profession at the shipyard canteen. Either young Leo aged quickly that summer or the law was changed.

This is part of another letter that Laura wrote from Winslow to her mother and Lawrence. It tells of a minesweeper being commissioned.

. . . . the flag was run up and the officers commissioned. It was very impressive, but sad, when they blew their whistles and started out - all the other ships in the harbor answering their whistle, blowing to wish them well.

But the workers went directly to the next ship, losing no time.

I like the woman I work with, very much. She's my age, her husband is a shipfitter in Bremerton Yard. All the women out here work. An old lady who was sweeping on the boat today, came over to Myra and me and wanted to run our electric drill. We let her, and when she had the holes drilled, she asked for the tap so she could tap them and put the screws in. She did all right, too.

I go to Electrical School four hours a week so am kept pretty busy. After I have 32 hours of work in at the school, I'll get a raise to $1.05 an hour. The school is right in the yard and there's a cafeteria for us to get some supper before class.

I forgot to tell Matilda not to send my black dress, as I have enough clothes here. If she comes across my old dark blue jacket, it would come in handy on the boat, or my tan sweater. They were worn, but just the thing to work in. It's cool here all the time.

The children like it here for the summer, but have no intention of staying. They worry about Peanuts and Snapsy. I like the quiet here, once we leave the bus and turn in our own private road here, we don't see, nor hear anyone. We have two good neighbors right in the same lot, but we are all so busy we hardly see each other. The men work in their gardens and get wood and the women work in the shipyard and do house work when they get home.

Written by Sarah Jane Larson to Elizabeth Gallagher.

December 9, 1943

My Dear Elizabeth,

You must excuse me for not writing, I'm all in, just liveing that's all. All tired out, you see I'm in my 80th year, but just the same I get around.

Thare tairing down all the old houses in Larksville, Guidos has to move, Tom Davis has moved to Edwardsville. The Co. didn't say anything to us about moveing. I here from the West oftin, thare busy thare.

Well, I wish you all the luck in the world and Happiness Christmas and New Year.

Ma

This next letter lends a brighter note to the end of the 1943 letters. It's from one of the younger members of the family to his parents, and it tells of his first solo flight as pilot of an airplane. The war years, starting in 1941, have been so drab and worrisome, one gets a feeling of hope as the new generation takes over with enthusiasm and joy. The letter is written by Raymond Jones, Jr. and speaks for itself.

Lock Haven, Pa.
December 6, 1943

Dear Mother and Dad, Mary, Aleatha, and Bill,

Today is dull and wet and still flying is going on. I flew today, in rain, for the second time. But it was much different than first, because today the front seat was empty. I was alone isolated.

When I first got in the plane today, the instructor said the same things she has been saying the last 3 or 4 times up, "Its all yours." I took off, circled the pattern and landed and was about to continue the landing with a take off, but she took over and pulled the ship off the runway. I thought I did something wrong and was in for a lecture. She turned around and asked me if I thought I could fly it myself, and take off, circle the pattern, and land it, 3 times.

I said I could and she gave me a clearance and an old, big coin for luck, said it never failed yet and that I better not be the first. After 5 minutes of cautious do's and don'ts, I shook hands, closed the cabin. I got it rolling down the taxi strip among Club and Navy planes, while awaiting my turn. All I could think of was that it's now or never.

It's my turn now to get on the runway for take off. The best way I can describe this feeling is that it's like coming out from behind the stage curtains onto a bright stage with a vast audience.

Advanced throttle, off with carburator heat, stick forward, feeling rudder to correct for cross wind, attained flying speed, so back on stick and I'm off, climbing to 600 ft. and followed flight pattern to position where I prepare for landing, throttle down to 600 R.P.M., made 3rd turn and cleared engine, turned again, heading for runway and made a perfect landing and taxied over to instructor who congratulated me and asked me to do it twice again, and I did.

The last time, I picked up instructor, went back to office and had my shirt tail clipped and posted on board with my name and ship number, instructor, and date soloed. I spent the rest of the day shaking hands and telling other students how it was, also, polished up my airplane.

Raymond had always shown a flair for mechanical construction and design. As a teenager, he had won the national prize for model airplane construction and the opportunity to study plane design and to fly them. He went into the army in 1944 and the army utilized these considerable talents by placing him in the infantry.

Written by Elizabeth Gallagher to Sarah Jane Larson. She was at the front as an army nurse.

France
December 5, 1944

Dear Ma,

Everything seems to be going all right - was sorry to hear that Jimmie (McDonough) had been killed over here - however, before it's finished there will probably be a lot more.

I've never met anyone here that I knew at home - although the Pennsylvania Division is here.

I'll bet you're glad to have Laura and the children back again - personally I like the West Coast.

Merry Christmas and a Happy New Year.

Love,
Liz

The James McDonough who was killed was Sarah Jane Larson's great-grandson. He was an officer in the U.S. Rangers.

The Laura Rooney family had returned to Allentown, Pennsylvania, from Winslow, Washington.

Written by Thomas Larson to Leo Gallagher.

Myrtle Point, Oregon
July 24, 1944

. . . . Well, Leo, it seems as if the war will be over soon, and people will be looking for a place to light, me and Kathern would like to have you near us. I have seen so much of Partner-ship business fail when it comes right down to a pinch, so we want you to have your own place to do as you like with first, then we can work together and habor run stock and really carrey on just as now. Except each one will own his part as a home. Two years ago I paid one hundred dollars on the Luton Pace up back of White Rock. I am not using it as yet. I just wanted to get a right on it for future plans. So there 200 acres about at one doller and 50 cents an acre. That's all of Lawrence's homestead, and some more, wich all joins the old house and orchard. Then we can give you a paper entitling you to the old house as your home. As long as you or Johanna lives, to do as you please with. The horses, milk, cow, chickens, garden and dog and cat, well there a unit of those right hier now, do for both of us. So talk it over and think so you can take it up.

There's stoves, cooking and heater, table, beds, chairs and so on, so realy you don't need anything in the house. The electric power is in use out as far as Fosberg Place. The plans are to run it up through hier and down to the coast, but I don't expect any more work on it till after the war.

Best wishes to you all.

Tom

Written by Sarah Jane Larson to Laura Rooney who now lives in Allentown, Pennsylvania.

Larksville, Pa.
April 6, 1945

Dear Laura and Children,

I have sent some socks to Leo and Mary and some flowers to you. You could ware them with a lastic as a hat so that comb in the middle would help out. We had a very nice Easter, I haven't heard from anyone since you left but Patrick Haggerty came just after you left.

I'me going to bingo tonight. Matilda was here and changed all the beds and tuck them home and washed them. I hope the box gets there all right. Lawrence tuck them to the post office this morning when going to work. Mary Gerrity went, too. I baked yesterday, all is well here so far. I am feeling good those few days.

Write when you can. My love to you all.

Ma

Then on August 30th, 1945, she wrote again to Laura.

Just a few lines, we are all well and doing well. We got Frances off in grate style (Frances was entering Nurses Training in the Nesbitt Memorial Hospital in Kingston, Pa.).

She got her hair thinned and set, she looked grand. Lawrence fetched her down to the hospital, she was up next day for more clothes, thay didn't have thare uniforms yet, and some hangers. She was happy, everything was "gorgus", met all the girls and thay was "nitiated" and had such a good time. She is so happy. A Law girl called on her and said they were cousins, she was thare the year before. The hul class was in the operation room to see an operation first thing, it didn't faze her, she said.

She is so happy. I hope will remain so all her life.

Ma
Frances later graduated as a nurse from this hospital and eventually worked for a long time as a nurse in the operating room at All Souls Hospital in Morristown, New Jersey, where her family had moved. Operations never did faze her. She once told her brother, Leo, that she liked working in the operating room because the patients came in quietly and left the same way.
The Rooneys returned from Winslow, Washington to Allentown, Pennsylvania in 1944 because Sarah Jane Larson was failing and Laura wished to be closer to her.
Laura took a job on a lathe turning our artillery shells at Bethlehem Steel Company in nearby Bethlehem, Pannsylvanis. This job ended with the end of the war in 1945. Laura decided to return to teaching after a nineteen year sabbatical. She took a teaching job in Mendham, New Jersey and moved there for the start of the 1945-46 school year. Mendham sent its high school students six miles to Morristown High School where Leo entered as a senior and Mary as a freshman.
Written by Johanna to her mother in 1945 when work in the Winslow Shipyard ended. She and Leo were moving to the ranch in Myrtle Point at Tom's and Kathryn's invitation.

Myrtle Point, Oregon
October 1, 1945

Dear Mother and Lawrence,

I have been so busy moving etc. I haven't settled down to writing. We left Bainbridge Island on Monday afternoon and got to Myrtle Point about 10:30 the next morning.

We had some corn and prunes to can and general cleaning and settling so today being Sunday, we are taking it easy. It is nice and warm and I am setting on the porch in the sun. The hunting season has begun and already there has been an accident.

Ralph Sigsby got shot in the head, his partner had the gun sighted on a deer and Ralph stepped into the line just as the gun was fired. McCall is up at the barn with his truck, they are loading sheep on it and between the sheep and the turkey gobbler, there is a great commotion up there.

We picked a few mushrooms the other afternoon and had them for supper. I sure can't imagine a movie at the end of the lane (in Larksville). Next thing will be an ice cream place. Am glad you are feeling better. I feel fine, too.

Yes, I am glad, too, that Laura got a school and that she and Delia Loftus are not far from each other, makes it nice for both of them.

Had a card from Mrs. Reynolds written flying over Sacremento, California on their way to Seattle. They have bought a home in Seattle. She said to tell Elizabeth to let her know her address and that she wanted her to come and see them and that she "could make her house, home" anytime she wanted to.

I owe everyone a letter. There are 2 fawns that seem to make their home around the yard and garden. We do not have any dog so there's no one to disturb them.

Tom said they have been here a couple of weeks now.

Our trunks, boxes, suitcases all came O.K. on our tickets. We sent the rest, 1000 lbs. by freight, didn't cost much, came to $18 for the freight, $7 to take it to freight depot from the Island.

I must write to Elizabeth, now. Catherine came to Island and helped me pack. She was a good help.

Love to you both,
Johanna

Hello, Mother, this is Leo (written by Leo G.).

Written by Sarah Jane Larson to Mary and Fritz Wirtz one month before Sarah Jane died.

Larksville, Pa.
May 12th, 1946

Dear Mary and Fritz,

I received your card and letter ok. Well, conserning your trip, wait untill we see about apples, the trees are white with blossoms and if the frost hasn't hurt them, we will have apples, anyway.

Today being Mother's Day, Matilda tuck me to church and we both received. I had a new hat, Matilda had her new suit on, she looked nice. I had a Mother's Day card from Johanna and Leo, Laura and family, Joseph, too, and from Thomas Larson and wife from Butte. (This was Willie Larson's Tom who was in the army working in the copper mines. He remained in Butte running a plant guard orgainzation after his release.) Laura is very busy now with her school and her two going to graduate this spring. I had them all for Easter.

We had a duck dinner and a large custard puddon, 10 eggs. They look grand, all of the children, and so happy. Frances is getting along nice, got her cape and cloak, beautiful.

Mary, you ought to see Laura look at Leo when he goes too far, that look is enough. You know he is nice looking and he know it, he is looking like the Mahons, black hair and a nice complexion.

She had a nice letter from the school board (Mendham) asking her back in the Fall, would 16 hundred and 50 dollars be satisfactory, let them know what she considers, it's getting a house or cheaper apartment, 65 dollars is too mutch and the liveing is high, but she will hang on.

We are getting along all right, mind your job if it's a good one, or see further before the summer is over, be careful nothing happens and try to have a vacation before winter is here.

Lots of love and best wishes,
Ma
Sarah Jane continued with her daily life in Larksville though terminally ill with throat cancer. She knew she was dying but her courage never deserted her and her interest in her extended and far flung family never waned. The Mendham post mistress who brought Laura Rooney the telegram announcing her death on June 4, 1946, also brought a card from Sarah Jane congratulating Laura's son Leo on his upcoming graduation from high school. She had also told Matilda that she hoped her death and funeral would not interfer with Matilda's enjoyment of her daughter Mary's graduation from college in June.
This journal includes only the letters that, by some miracle, didn't get lost through the years. There are many letters from dear ones that have been lost, and this regretted.
The Larsons, as a family, have moved and traveled a great deal, but always, in the center of this surging, coming and going of the different members, was this constant star, Sarah Jane Larson, about whom the family revolved.
Her life spanned many years, 83, when she died in the house which her husband, Olaf Larson, had built for her and in which she had weathered life's ups and downs, as the letters of this booklet show.